Hi-tech wet rooms
Fitted wet room design with technologically advanced features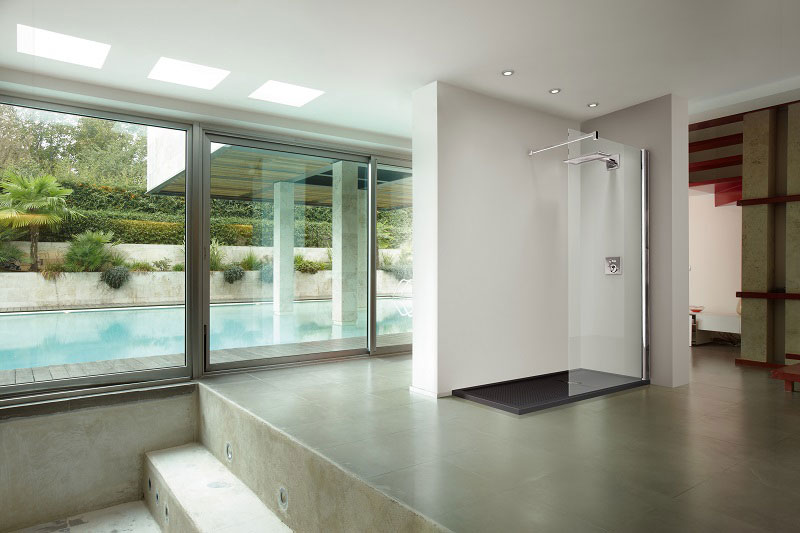 All our wet room designs are bespoke, hand built and designed to make the most of the available space so don't worry if you think you have an odd shaped room - there is always a solution. If you have special needs then Steve is our Mobility bathroom specialist
Hi tech wet rooms - Surprisingly adaptable wet rooms
A wet room is a very versatile way to add luxury and practicality to your life.
It's there for the morning rush and it's there when you want to relax in the evening.
Get a free no obligation quote for your wet room
Step in, turn on, flake out...
There's nothing easier than slipping into a well designed wet room. We use the latest technology and best quality materials to ensure life is easier from day one after installation.
Odd shape?
All our wet room designs are bespoke, hand built and designed to make the most of the available space so don't worry if you think you have an odd shaped room - there is always a solution.
Why not take a look in the gallery section for idea's or just tell us about your wet room ideas... and we will sort out the details.
Let your imagination run wild - we won't stop you!
If you need idea's take a look at our galleries
If you need inspiration complete the 'contact us' form now.
If you still need to be convinced then click on 'what our clients say'! 
Get a free no obligation wet room quote
Luxury fitted wet room design and wet room fitting in Nottingham, Mansfield, Derby, Chesterfield, Worksop