German kitchens designers Nottingham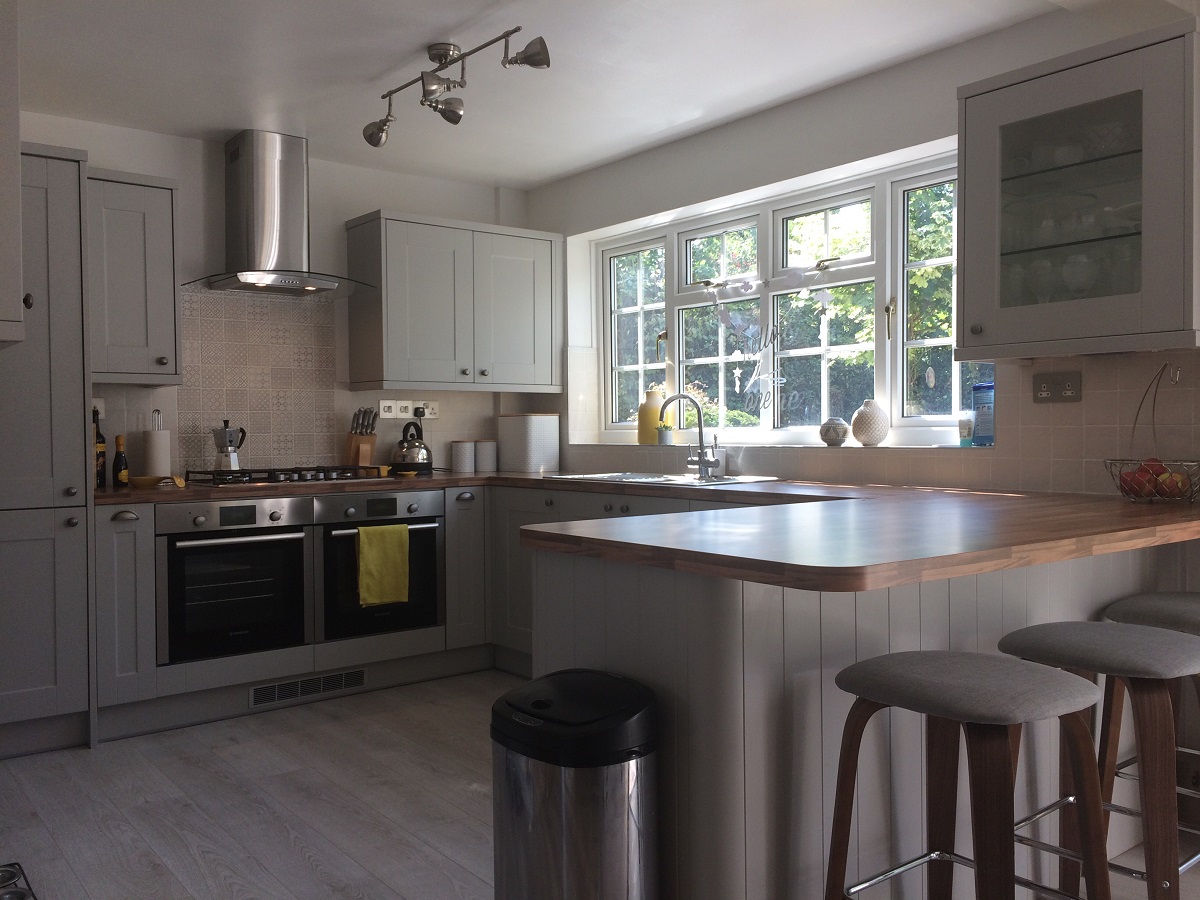 German kitchen designers Nottingham - Ergonomics
German kitchens are all about excellent ergonomics. Modern kitchens are designed in response to the way we use the space, and most Germans kitchen brands are good are making sure their kitchens are easy and comfortable to use. This is certainly the case for 1st Bathrooms & Kitchens - German kitchen designers Nottingham.
Our kitchens can be developed to suit your own personal vision – so the choices are near endlessA meticulously designed luxury bathroom with all the 'extras' already built in and fitted by our bathroom experts.
Contact our German kitchen designers Nottingham 07815 453 729
Get a free no obligation bathroom quote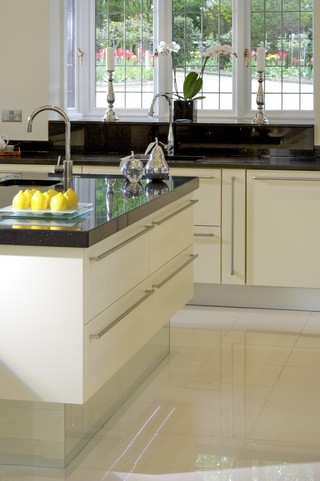 German kitchen designers Nottingham
The increasing popularity of German precision in modern kitchen design
If nothing else, German kitchen style of today is incredibly cutting edge. The national archetype is sleek, precise and of high quality. Like German cars and kitchen appliances, you'll find the same precision in modern German kitchen design. It's all about developing high-tech, premium design that trickles down to the rest of us years later.
With upscale German kitchen brands leading the charge, it's time to delve deeper and take a look at some of the companies responsible for bringing German precision into our kitchens. Contact our German kitchen designers Nottingham 07815 453 729
Get a free no obligation kitchen quote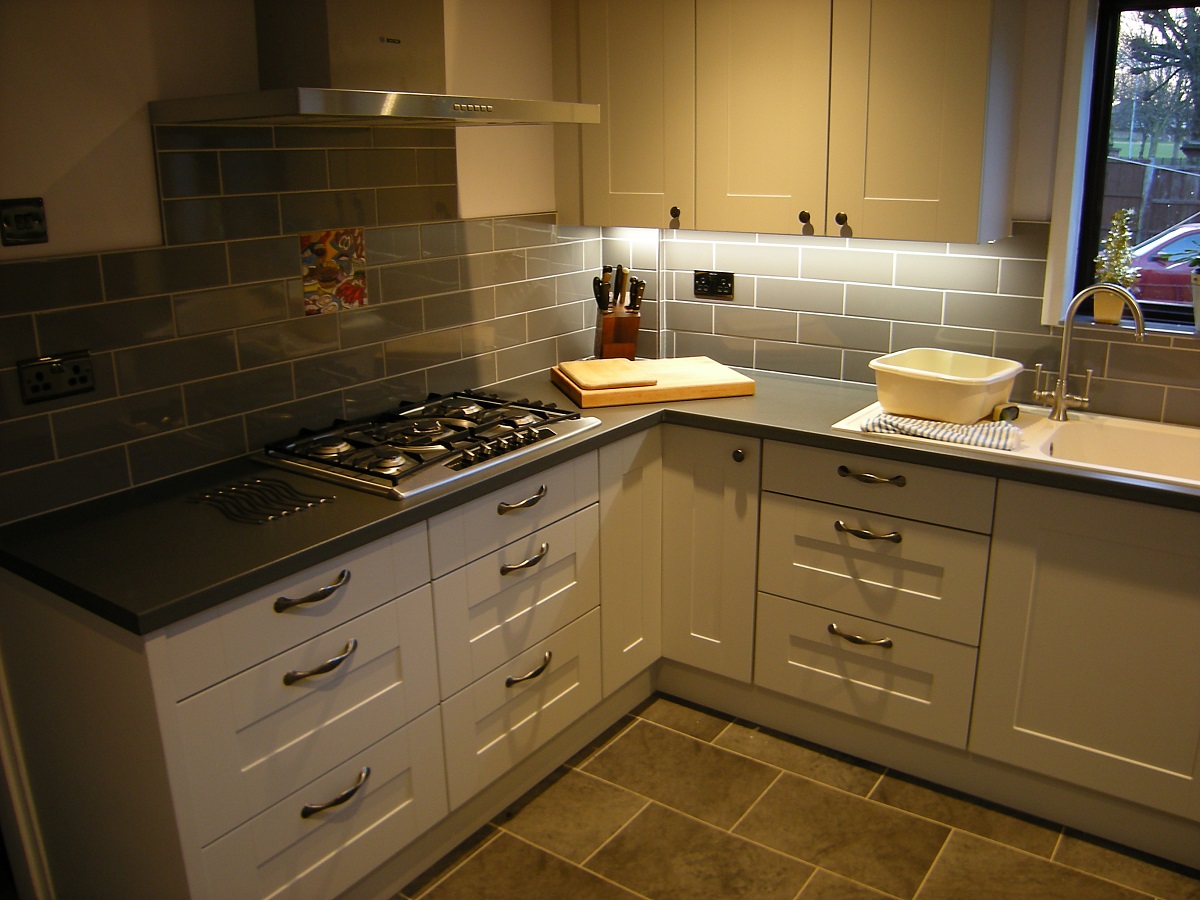 See what our customers say
If you are looking for German kitchen designers Nottingham - see our testimonials.
Our client testimonials confirm our commitment to you and your home. We offer you a wealth of practical ideas to make your project special. You will find inspiration and more on our Facebook page.
Contact our German kitchen designers Nottingham 07815 453 729
Contact us with any questions
Uninterrupted surfaces
Superb levels of design continuity leads to the third tenet of the German kitchens design style – uninterrupted surfaces. We can, for example, join a combination of high-gloss and matte materials in highly architectural forms to achieve ultramodern sophistication. High-gloss or wooden cabinets with horizontal grains blend seamlessly with sleek surfaces in all 3 of Bulthaup's kitchen collections.
Functional space
Apart from design, the German kitchen is also a highly functional space. As one of the oldest kitchen brands in the world, Poggenpohl works with world-class designers to create its functional kitchen designs. The company offers 7 equally jaw-dropping collections, and often collaborate with Porsche Design Studio to be at the forefront of the industry. Functional spaces need functional appliances, so only the best and most efficient technologies will do when selecting equipment for your modern German kitchen.
Affordable German Kitchens
If you are looking for an affordable German Kitchen then contact us. We have ranges that are more affordable, yet still adheres to the highest quality standards. As with all German kitchen brands, nothing would be possible without the unwavering commitment these brands have for craftsmanship. Indeed the level of quality and attention to detail means that the high-end and high-quality German kitchen design style is worth the often significant investment.
As one of the most innovative kitchen designers in Nottingham, we offer a highly sophisticated handle-less cabinet system, which creates timeless design in any space. When warm colours, natural materials and polished technology all combine – the true German kitchen design style comes to life.
German kitchen design is at its best when it comes to contemporary style. If you're looking for a sleek, minimal kitchen in high gloss or flat matt, packed full of functional features – it's the style for you. Contact our German kitchen designers Nottingham 07815 453 729
We take customer service very seriously
As a Which? Trusted Trader 1st Bathrooms and Kitchens take customer service very seriously. Our commitment to you starts when we receive your contact form.
We agree your first visit,
complete your first survey and
produce your first design.
Your commitment to us is equally important, we want to deliver the bathroom or kitchen of your dreams. We ask you to first take us into your confidence, share your ideas; your likes and dislikes. Once we have an idea of your needs and taste then we can start to match the relevant product and design. Relax, knowing that your quote will be tailored to your pocket.
1st Bathrooms and Kitchens are
German kitchens designers and Installers in Nottingham
What our customers have to say
Steve helped us to create a beautiful period bathroom in our cottage. He helped us to create more space in our small bathroom, making a bespoke vanity unit for under the sink. My new bathroom is Fab, I love it!!
Offer good value for money:
Offer good value for money:
Offer good value for money:
Bathroom Testimonial
From Jakki
Steve did a superb job on our rather scruffy and tired bathroom. He came round promptly to survey the available space and produced an imaginative and practical design, after extensive email and telephone discussions with us. The contract we signed was clear, effective and gave us great assurance that the job would be carried out professionally. Steve's costs and charges were all set out in an exemplary fashion and there were no hidden charges.
Offer good value for money:
Offer good value for money:
Offer good value for money:
Wet rooms Testimonial
From Peter Coghill
We are really pleased with our new wet room. You have done a great job. One of the best. So Clever and Passionate, we are so happy. Thank you. Paula, John, Little Jamie
Offer good value for money:
Offer good value for money:
Offer good value for money:
Wet rooms Testimonial
From Paula Denholme