Fitted modern shower rooms…
When you get into one of our newly fitted modern shower rooms you might well end up in the shower for slightly longer than you anticipated.
We would be forgiven for putting our heart and soul into your new modern design bathroom so you get the very best design.
Ingeniously shower rooms built around your lifestyle.
Request a quote tor call 07815 453129
An everyday shower room but not an everyday shower room!
A  Modern shower room has to be durable enough to take the knocks, splashes and spills that come with everyday use. Durable to Take the knocks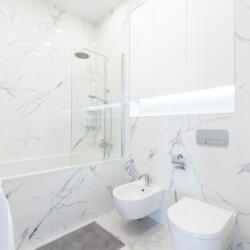 But why shouldn't it also be beautiful?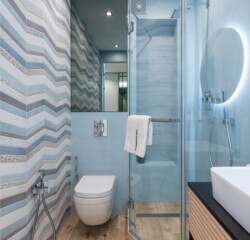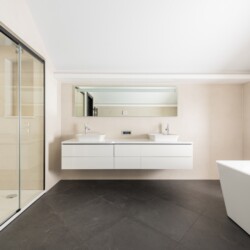 Shower Room Planning Service
Our shower rooms planning, design service will take into account all the ideas and requirements you wish to achieve in your new bathroom.
Also to consider your lifestyle requirements we will build into your bespoke design all those little touches that make life easier.
Get a free no-obligation quote
1st bathrooms for expert shower room design, shower room fitting and shower room installation in Nottingham.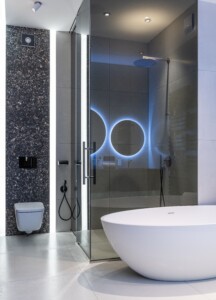 Don't worry, if you are not sure about styles, or colours, we have brochures with all the up-to-date styles and features available. Taps and shower styles and we can also provide mirrors and other items.
We have tile ideas for the floor and walls and of course, we are more than happy to discuss your options.
Need a more Creative Interior?
Let your imagination run wild – we won't stop you!
Do you need inspiration and would like to discuss your options, please complete the contact us form and we will get back to you as soon as possible.
Still need to be convinced then click on 'what our clients say!
Luxury fitted modern shower room design and shower room fitting in Nottingham, Mansfield, Derby, Chesterfield, Worksop, and the Nottingham area.