Designer kitchens
We offer a full range of kitchens and accessories from top brands and leading suppliers around the globe. For ideas see Sheraton, Omega and Royal Doulton or John Lewis Stores. For Solid timber doors & Parapan, I rely on Landau to supply quality products. For Vinyl wrap and painted doors, I use a range of reliable suppliers.
All the carcasses & units that 1st Bathroom & Kitchens install are manufactured locally and delivered directly to your door.
Appliances – Cookers, Hobs & Hoods
When quoting I often specify Caple who supply me with their own brand,
Miele and Villeroy & Boche products
CDA – for a full range of appliances – free standing & integrated, designer & classic.
ELICA – this is the cooker hood company, a fantastic range of products.
However, if you prefer other brands then please talk to us and let's see how we can help? We can supply and install appliances from any manufacturer, all you need to do is ask.
Miele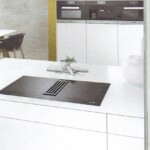 CDA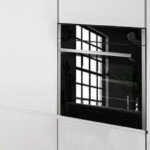 Elica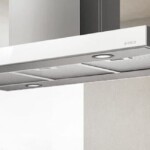 Sinks & Taps
Sterling Distribution has a good product range that includes many major brands as well as some very exclusive products. Caple have a diverse range that includes major brands as well as its own brand.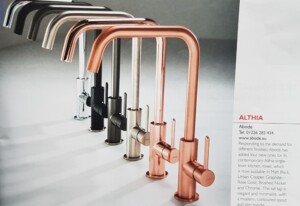 Worktops
Laminate, Quartz, Natural Stone, Timber and Acrylic are all supplied to match your need and budget.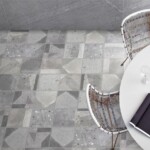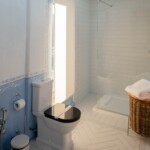 Wall and floor tiles
EMC tiles are a dependable partner to 1st Bathrooms and supply virtually all our Ceramic, Porcelain and Glass tiles. Visit EMC tile show rooms and see tiled room settings, confirm what you like and we will quote to supply and install your wall & floor tiles. EMC is a tile importer, so by trading with 1st Bathroom you cut out the middle man and get very good prices. For Natural Stone I like to use Mandarin Stone, a company that has never let us down. What a wonderful array of products and finishing systems they offer!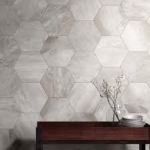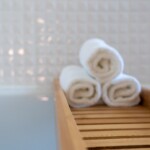 Floor Coverings
I have supplied and installed Karndean Flooring for many years. They have loads of styles and grades of product. Reliable, easy to maintain and durable too. I also use Polyfloor ranges, mainly Kudos & Expona but there are many more. These ranges offer different colours and textures that really please. Warm to touch, this flooring is tough, durable and easy to maintain. For natural wood floors to laminate floor products, we supply from a variety of local sources. Contact us for a price.
Paint or Paper
Design in Colour with Dulux is always a helpful place to visit – www.dulux.co.uk offer thoughts on design trends and help with using colours in designer room settings.

Lighting, Heating and Ventilation
We supply and install a full range of conventional and Energy-efficient products.
Prices
All of our kitchens are built to your specifications, for an idea of pricing please visit the pricing page or contact me for a survey and estimate.