Our Signature Custom Kitchen Design Process
Creating Your Dream Kitchen
Designing a custom kitchen is an exciting and transformative process that allows homeowners to bring their dream kitchen to life. So at 1st Bathroom & Kitchens, we understand the importance of a well-designed kitchen that reflects your style, meets your functional needs, and enhances your daily living experience. With our signature custom kitchen design process, we ensure that every step is meticulously planned and executed to deliver a kitchen that exceeds your expectations. Let's dive into our process and discover how we can create your perfect kitchen.
Initial Consultation
Understanding Your Vision The journey begins with an initial consultation, where our design team takes the time to understand your vision, preferences, and budget for your custom kitchen. We delve into your lifestyle, discussing your cooking habits, entertaining needs, and any specific features or elements you envision in your dream kitchen. This consultation forms the foundation for the design process.
Site Visit and Measurements
Assessing the Space To fully comprehend the potential of your kitchen space, our team conducts a comprehensive site visit. Accurate measurements are taken, and we evaluate the existing layout and any architectural or structural constraints that may influence the design. This step ensures that our design is tailored to your unique space and maximizes its functionality.
Concept Development
Creating a Design That Works Based on the information gathered during the consultation and site visit, our talented design team develops initial concepts and layout options for your custom kitchen. We consider factors such as workflow, storage solutions, and aesthetics to create a design that seamlessly integrates style and functionality. The concepts are brought to life through detailed 3D renderings and floor plans.
Design Presentation
Visualizing Your Dream Kitchen Next, we schedule a design presentation meeting where we unveil the conceptual designs and layout options. Floor plans and material samples help you visualize your dream kitchen. This interactive session allows us to gather your feedback and make any necessary modifications or adjustments to ensure the design aligns with your vision.
Material Selection
Elevating Your Kitchen's Style Once the design concept is approved, we guide you through the material selection process. With a wide range of high-quality materials, finishes, countertops, cabinetry, appliances, fixtures, and accessories, we help you choose elements that perfectly complement your design goals and budget. Our expert advice ensures that every material selection enhances the overall aesthetic appeal of your kitchen.
Detailed Drawings and Specifications
Precision in Planning After finalizing the material selections, our design team creates detailed drawings. These documents serve as a blueprint for the construction and installation process, outlining precise dimensions, technical details, and instructions. This meticulous planning ensures clarification and a smooth and efficient execution of the project.
Construction and Installation
Bringing Your Dream Kitchen to Life With the design and plans in place, our skilled craftsmen and contractors begin the construction and installation process. We pride ourselves on our commitment to superior workmanship and attention to detail. Throughout the construction phase, we maintain open communication with you, providing updates and addressing any questions or concerns that may arise.
We understand the transformative power of a well-designed custom kitchen. Our signature custom kitchen design process ensures that every aspect, from the initial consultation to the final hand
Final Inspection and Handover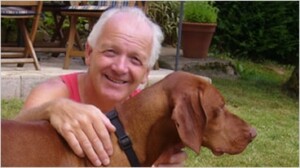 Your Dream Kitchen Unveiled Once the construction is completed, our team conducts a comprehensive final inspection. We meticulously review every element of your custom kitchen to ensure it meets our stringent quality standards. Any necessary adjustments or touch-ups are made, and when everything is perfect, we proudly hand over your beautiful new kitchen. It's time to enjoy the kitchen of your dreams!