Bathroom Storage – increasing demand?

More and more people say they would like more storage space in their bathrooms. Storage may be cleverly hidden so that it blends in or made into a feature that makes a statement. Either way with the good old UK bathroom still measuring just no more than 2m x 3m then there are a few options.
The bigger the bathroom the easier it is to design and add in additional furniture.


Have you observed how many people have been persuaded to convert an old tank cupboard into a nice new home for the shiny new condensing / combi boiler! What a waste of valuable space that will have turned out to be!
The wish list for storage needs includes:
To keep clutter out of site, organised and tidy
Most ask for storage and airing space for towels and linen.
Storage units under basins are handy places to keep personal items
Wall hung storage can accommodate sanitary and cleaning products but are not normally big enough for towels and linen.
Under bath storage is limited, but a practical way of squeezing storage space into a small bathroom.
Storage units in multi-generational homes are becoming increasingly demanding. Some say that storage has to be flexible, easy to use and plentiful is crucial.
Something to think about:
Placing the boiler in an old tank cupboard might meet the immediate needs of the boiler installer and keep the installation price low but this does nothing to facilitate any real extra storage space in the bathroom. In many homes where we find a boiler hidden away like this. We can take steps to creating more space by either relocating the boiler into a more convenient space for storage, the loft, garage or cellar might do?. When relocation is not practical then removing the old airing cupboard and replacing it with a purpose designed storage unit can free up floor space in the bathroom and make the room look visibly larger, as well as provide valuable extra storage space for linen and towels.
Under Basin Storage
Under basin storage, free standing, integrated, wall hung of floor mounted, with draws or doors are all available to suit the needs of the user. Wall hung units tend to be deeper, have a full sized sink on top so you don't need to worry about work surfaces and standing water. You can also get up close to the basin and place your feet in comfort under the unit. The top draw always is always split to allow for installation pipework, but a 2nd lower drawer will be full size.
Tall wall hung storage units should I feel be deep enough to accommodate space toilet rolls and not so deep as allow for stacking. Wall units need to be at least 400 wide, 150mm deep and in my view be tall. Some branded products are a lot smaller, deeper and nowhere near as high so don't always make the best use of space for storage in the bathroom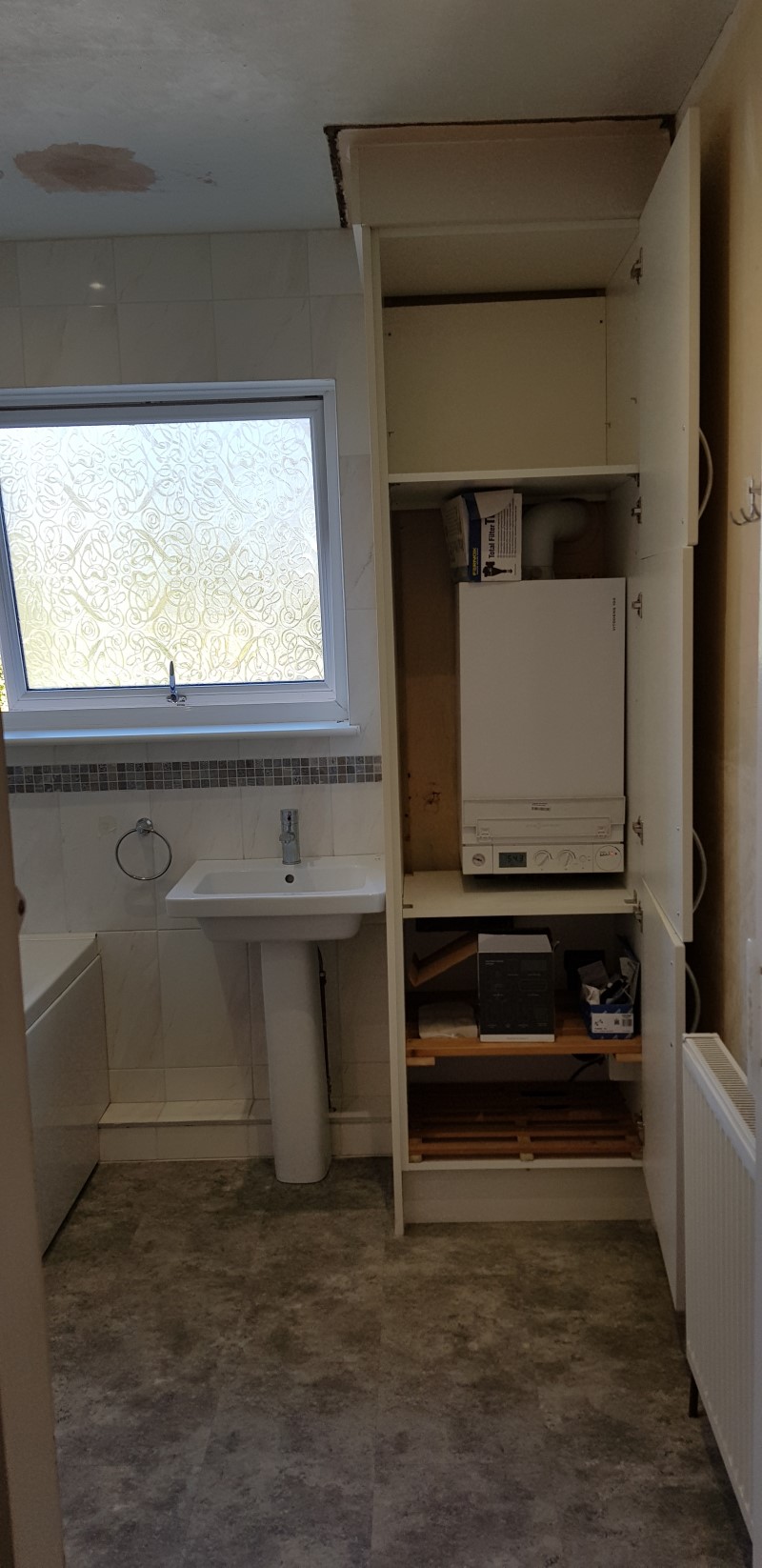 Curved edges are friendly and available in many colours, textures and finishes
Push to open mechanisms, self-closing doors, internal storage options add practicality and desirability.
Take a look at this
The Niva Bath Radiator by Vasco. Another innovation that might just tick the right box and help create extra storage in your new bathroom.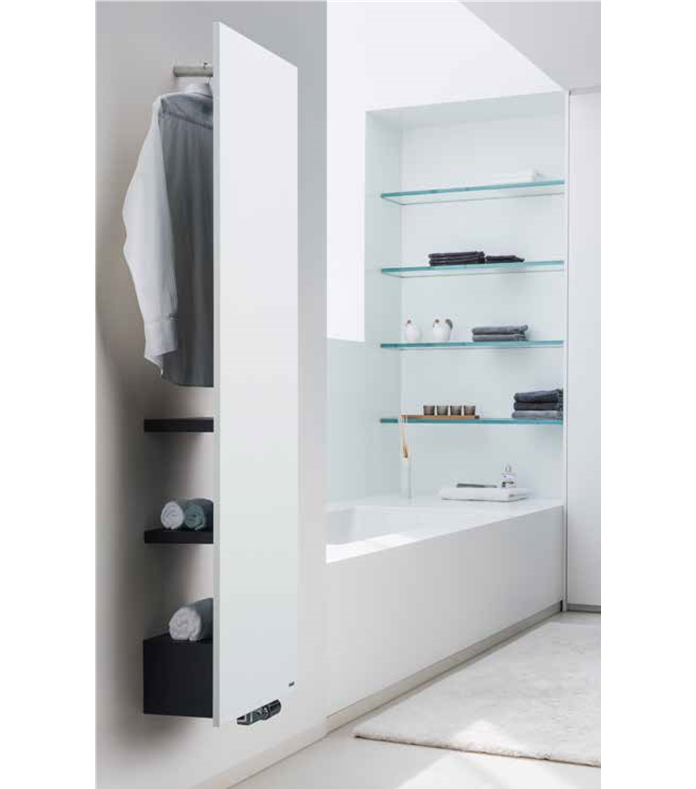 At 1st Bathrooms we offer help and advice to all our customers who might be a bit bewildered by the diverse range of products that are available. We supply and fit beautiful bathrooms, give me a call and let's see what I can do with your new bathroom, Ensuite or wet room?
Steve Flewitt t/a www.1stbathrooms.com