Partially Refurbish of an existing Kitchen
This is a partial makeover of an existing kitchen. Isn't it amazing how a simple change of doors, draw fronts and worktop can be so effective?
I revised the design of the back wall to so that back right corner would work more effectively, by creating more storage space and to accommodate a tall integrated fridge. It's a lot easier to use than the original.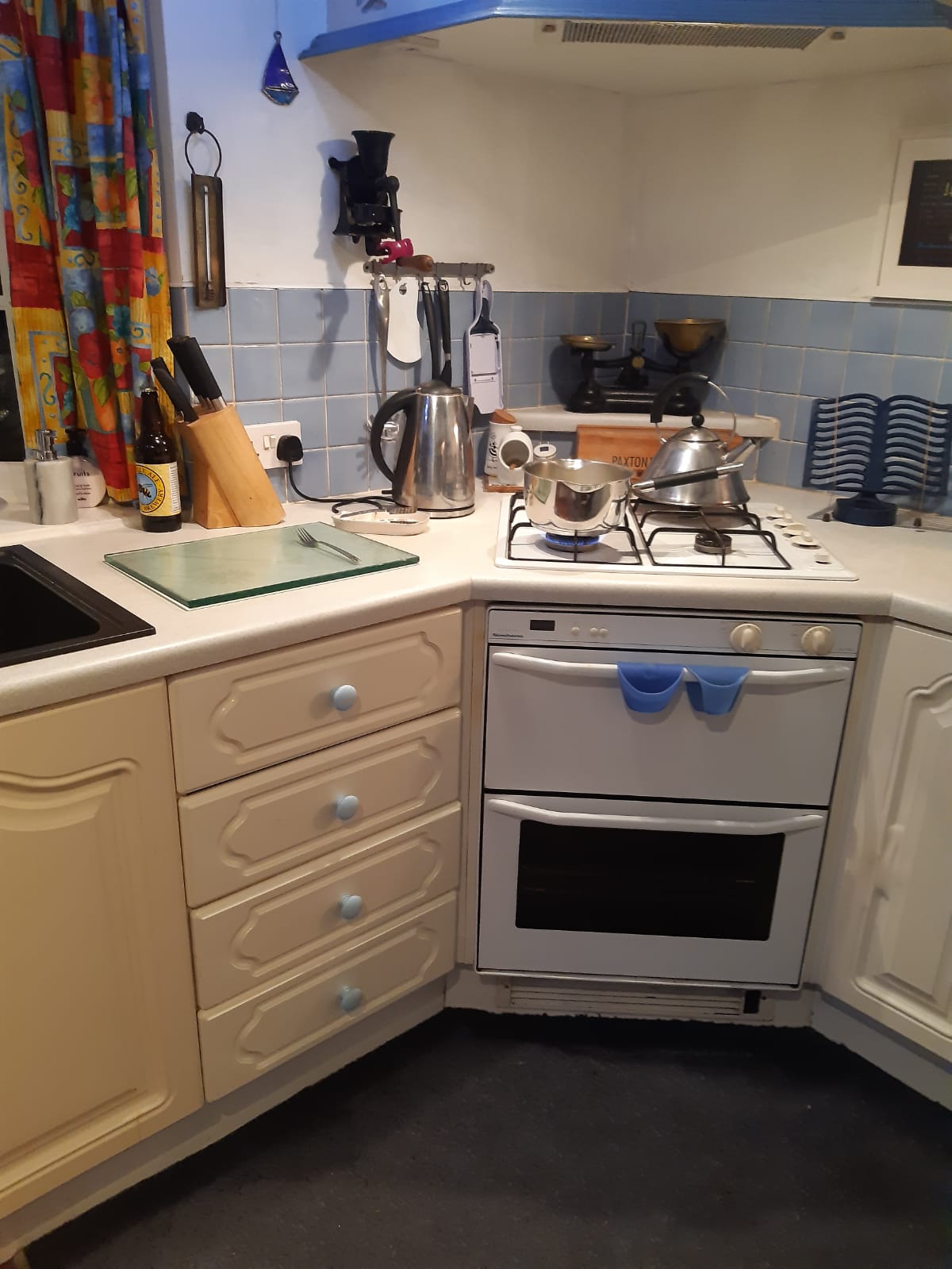 This kitchen had tired, ageing doors, cornice, light pelmets and old strip lighting that has long been past its best. The carcass on the left-hand wall are all the originals. The new draw pack is an upgrade.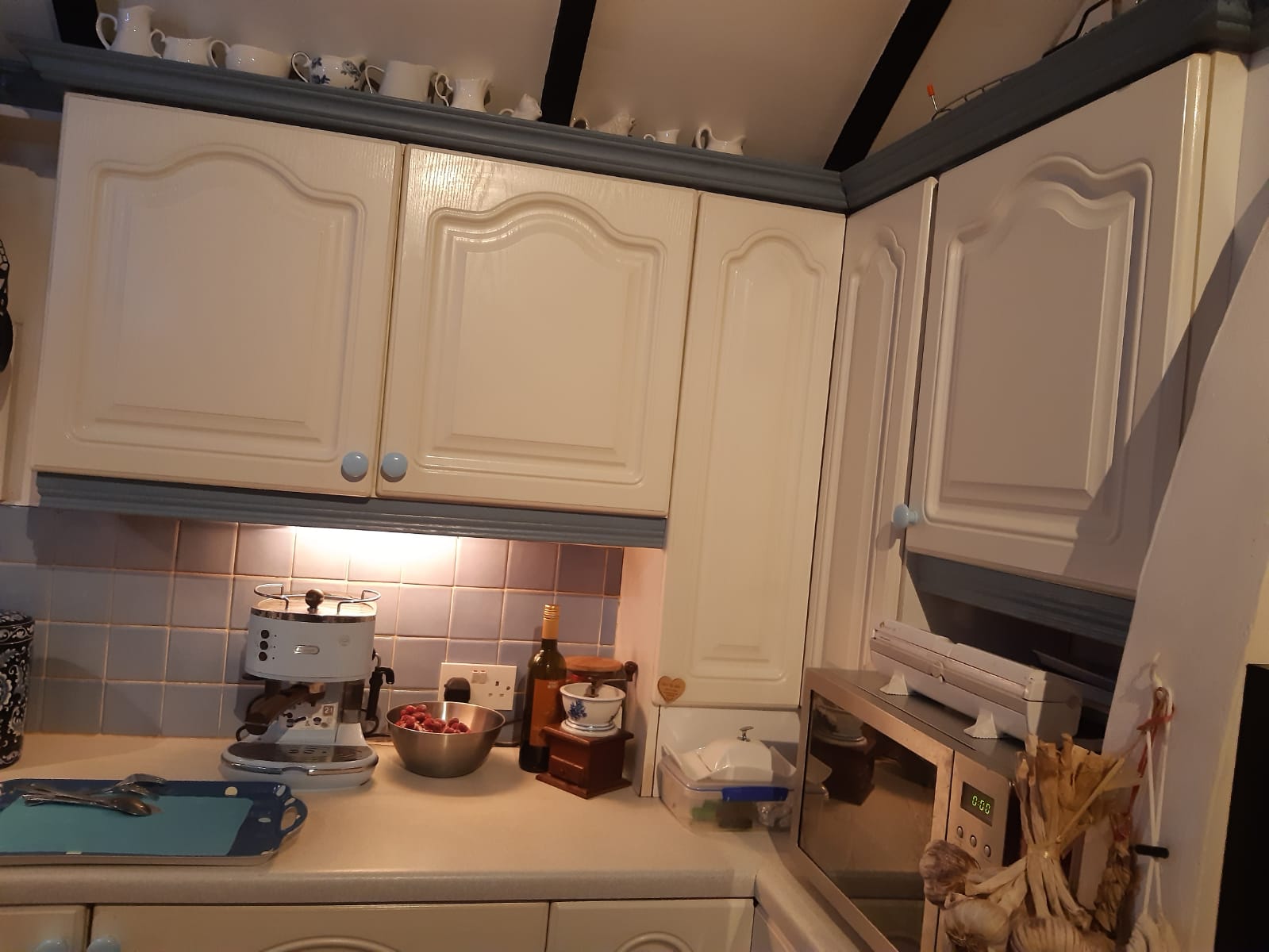 I updated the following:
Supply and install new end panels that cloaked the old coloured carcass and matched the exposed carcass sides to match the new doors in mat white. This involved removing and relocating the oven housing and completely cloaking a simple mid-height free standing storage unit.
The doors and draw fronts with new, in this case, Cubist style in Matt Grey
Remove the old cornice and light pelmets. Cut and remake cornice to fit new wall units.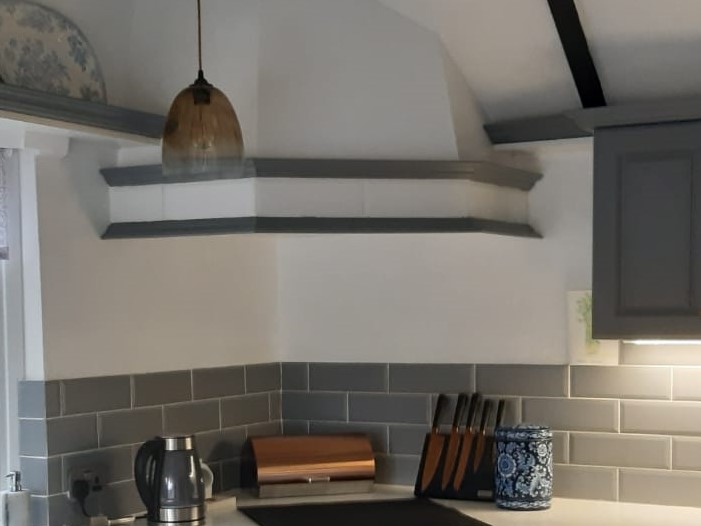 Replace the old extractor with new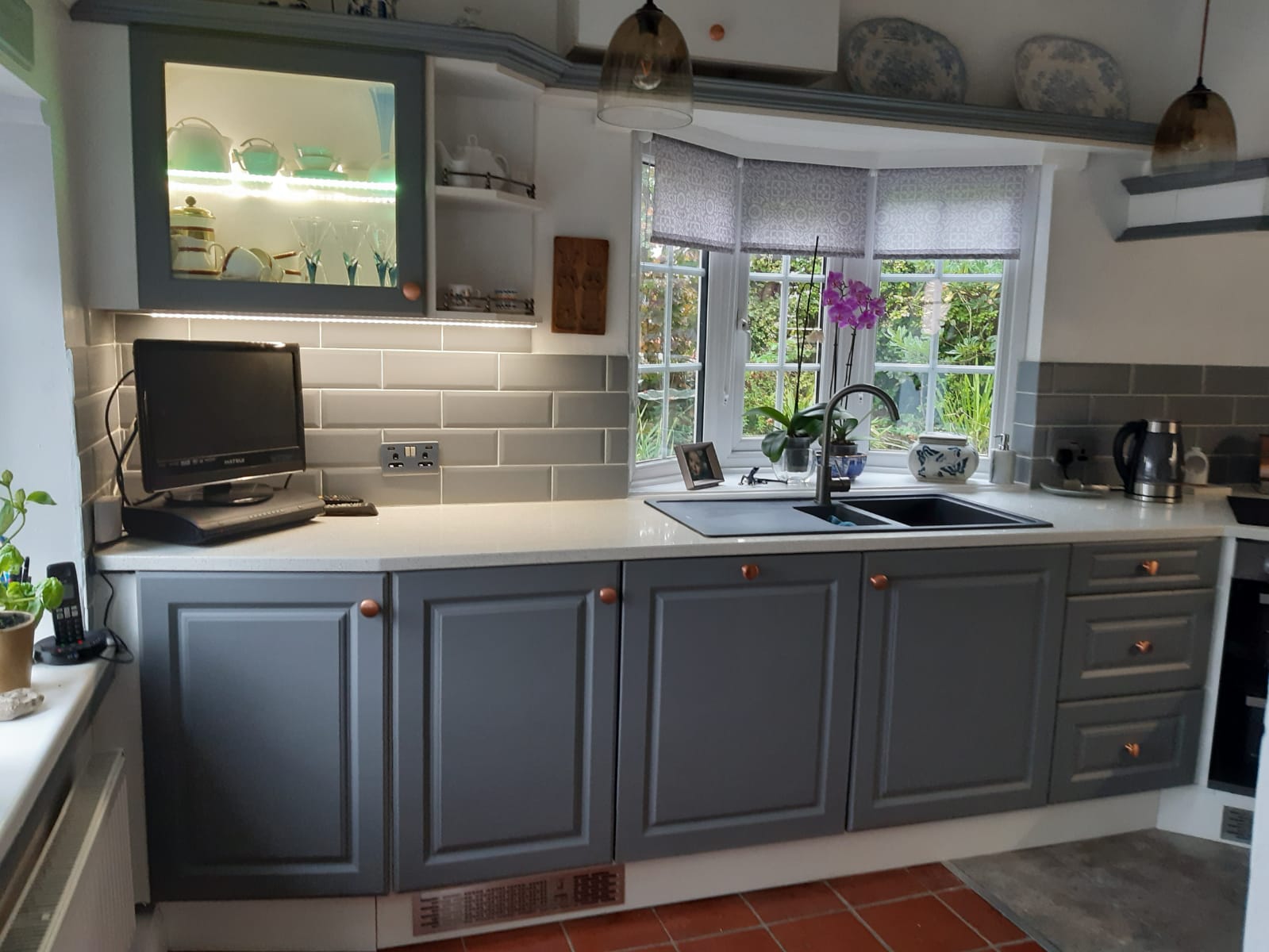 The carpet tiles have been replaced with Expona Control, this was tricky and the original floor was not at all flat or level with the quarries. They are now.
Supply and install diffused LED under cabinet lighting.
Supply and install new frosted glass and LED lighting in glass fronted wall unit.
Replace all worktops with 30mm Quartz. Supply and install new tiled backsplash…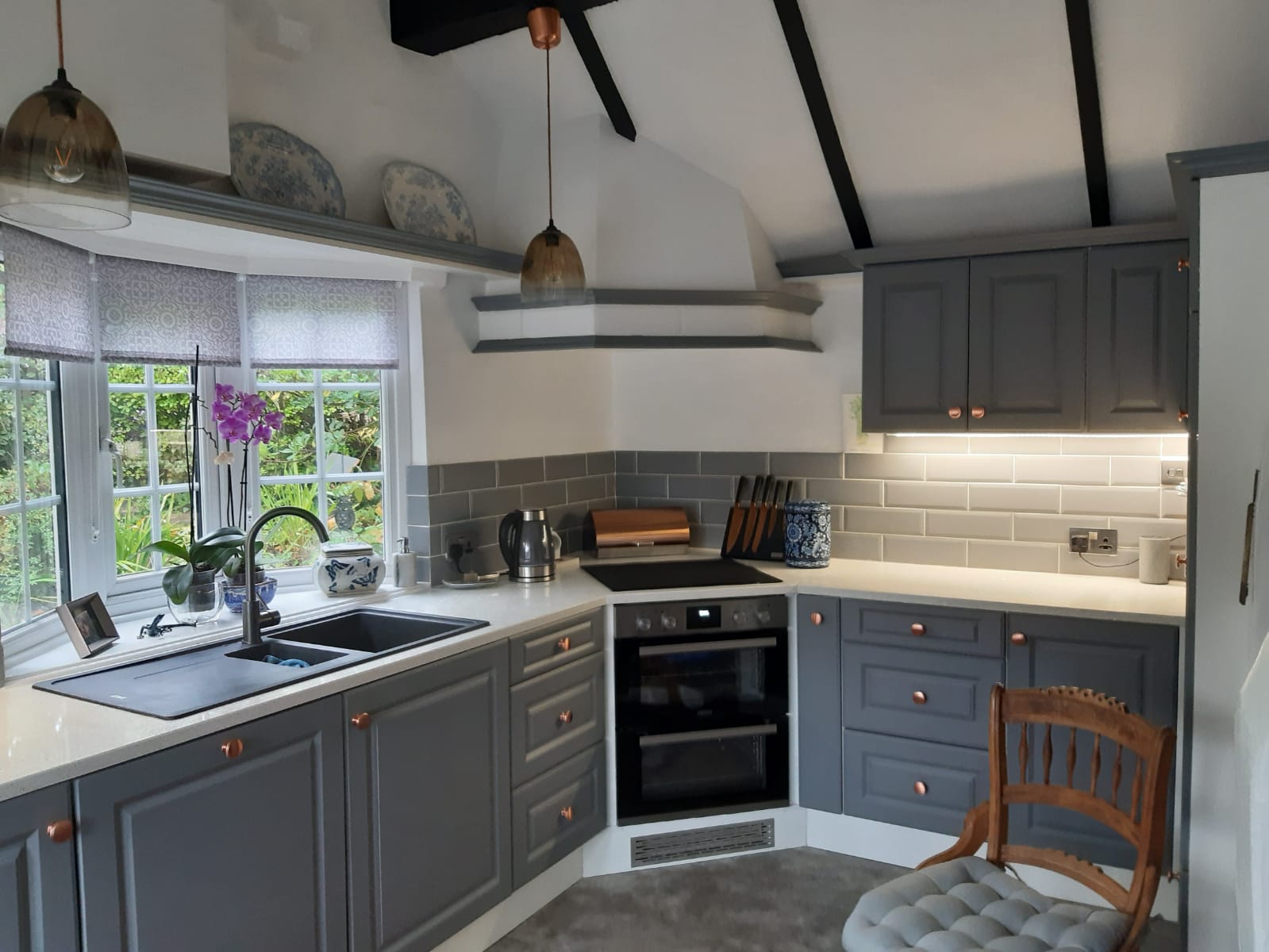 The original radiator was relocated to be under the window, another tricky operation that involved
lifting the old quarry tiles. channelling out the concrete floor to expose the copper pipework, modifying this and replace the floor leaving an invisible repair.
The original quarry tiled floor needed some TLC, a thorough deep clean, chemical and mechanical and then reseal and finish.
This is how the made over kitchen is now finished: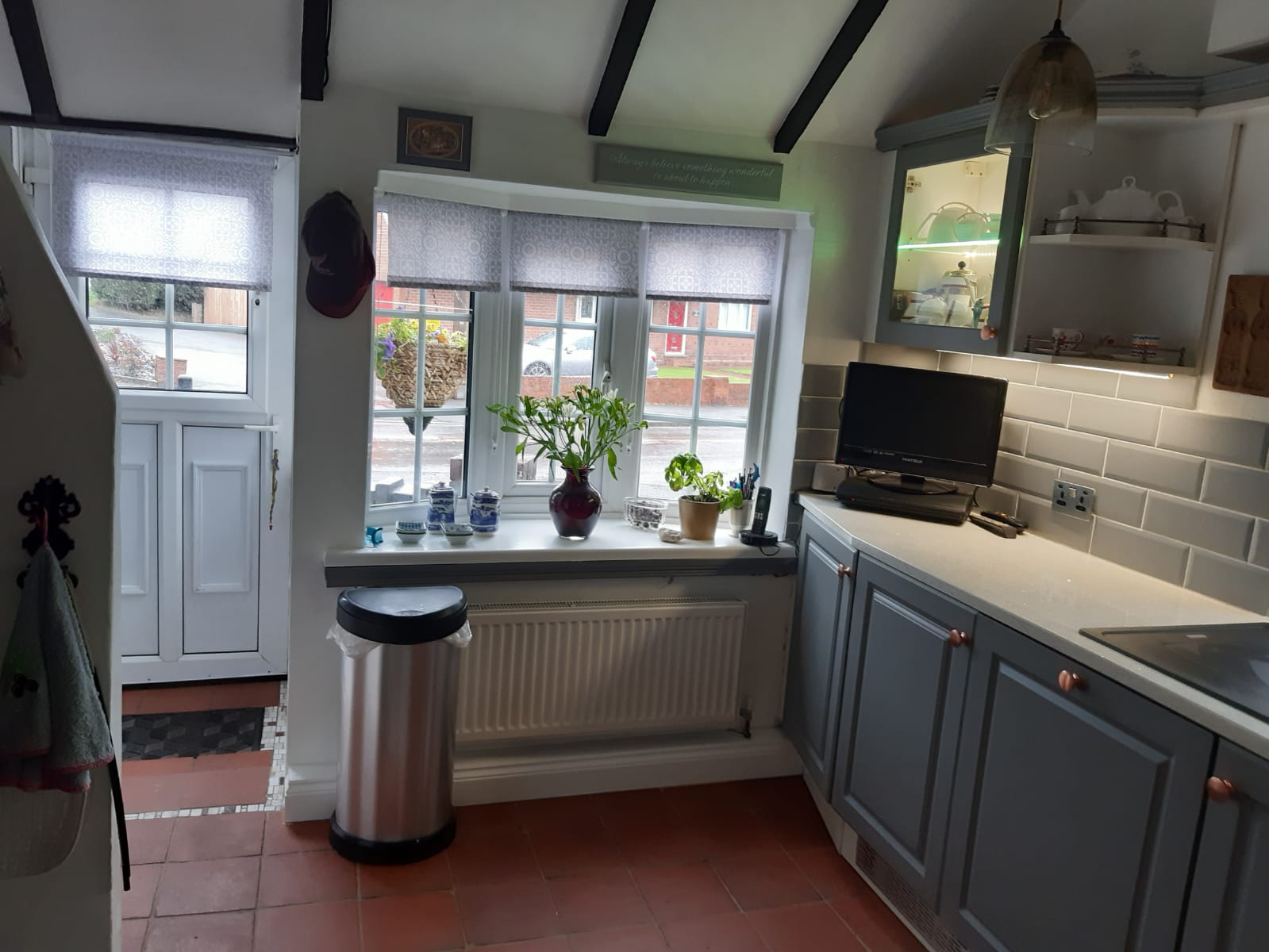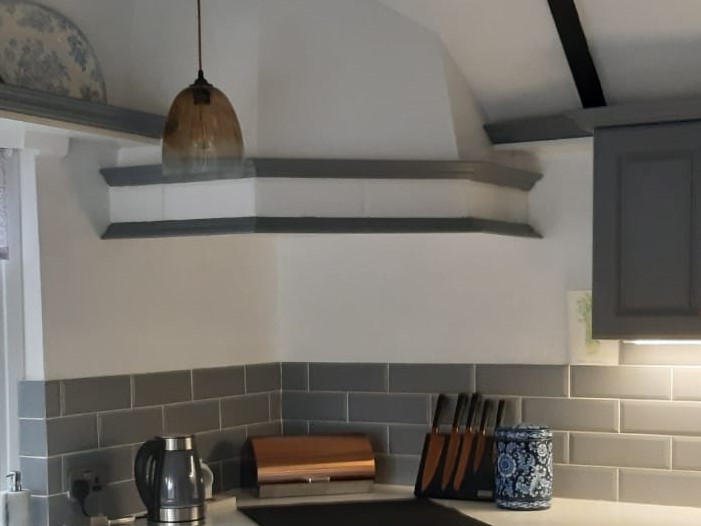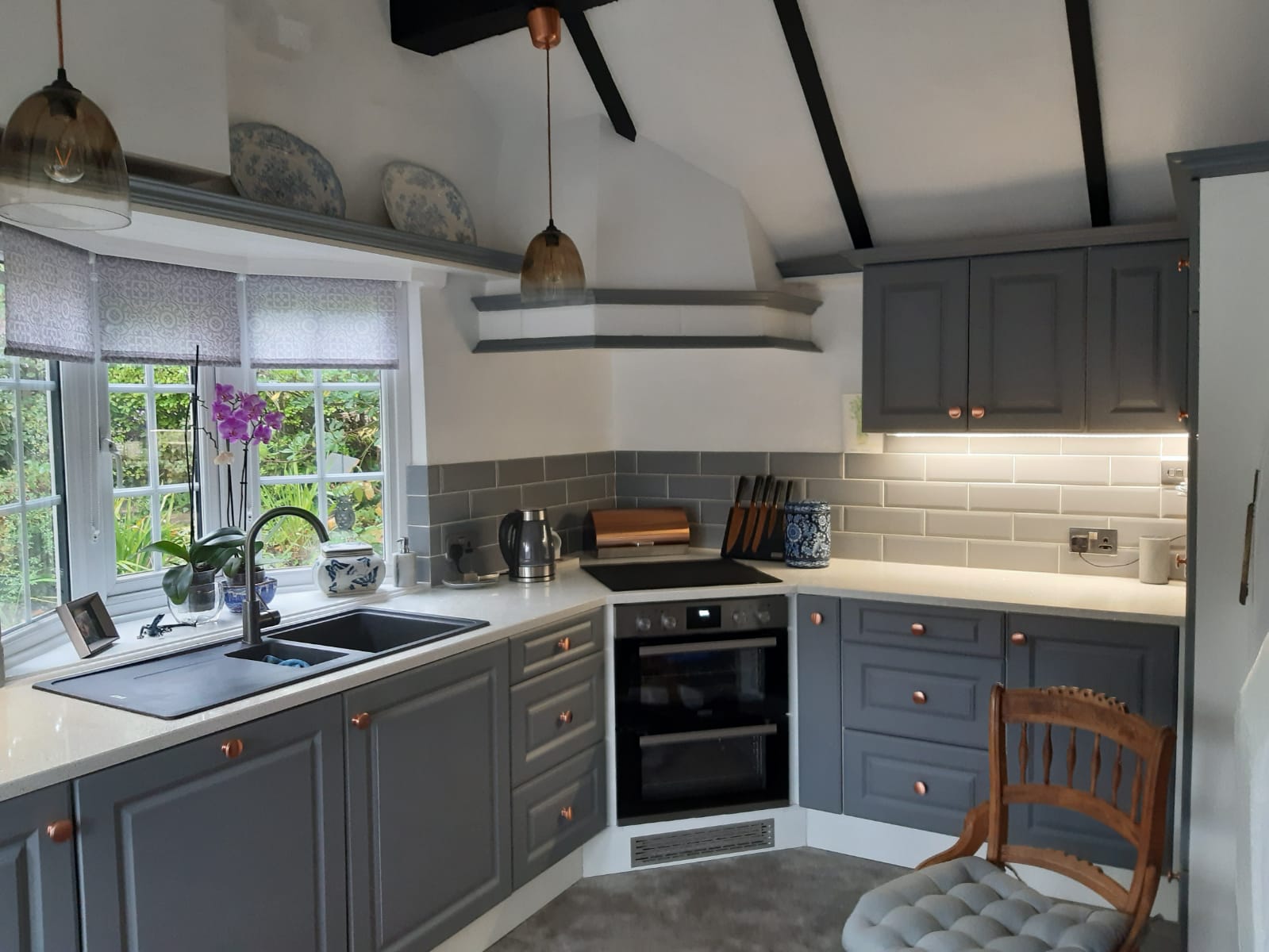 This made-over kitchen looks completely different, looks great and also looks much bigger.
The owner comments 'A great job, we love our new kitchen. Loads of our friends are impressed, looks amazing' they say'.
---
BEFORE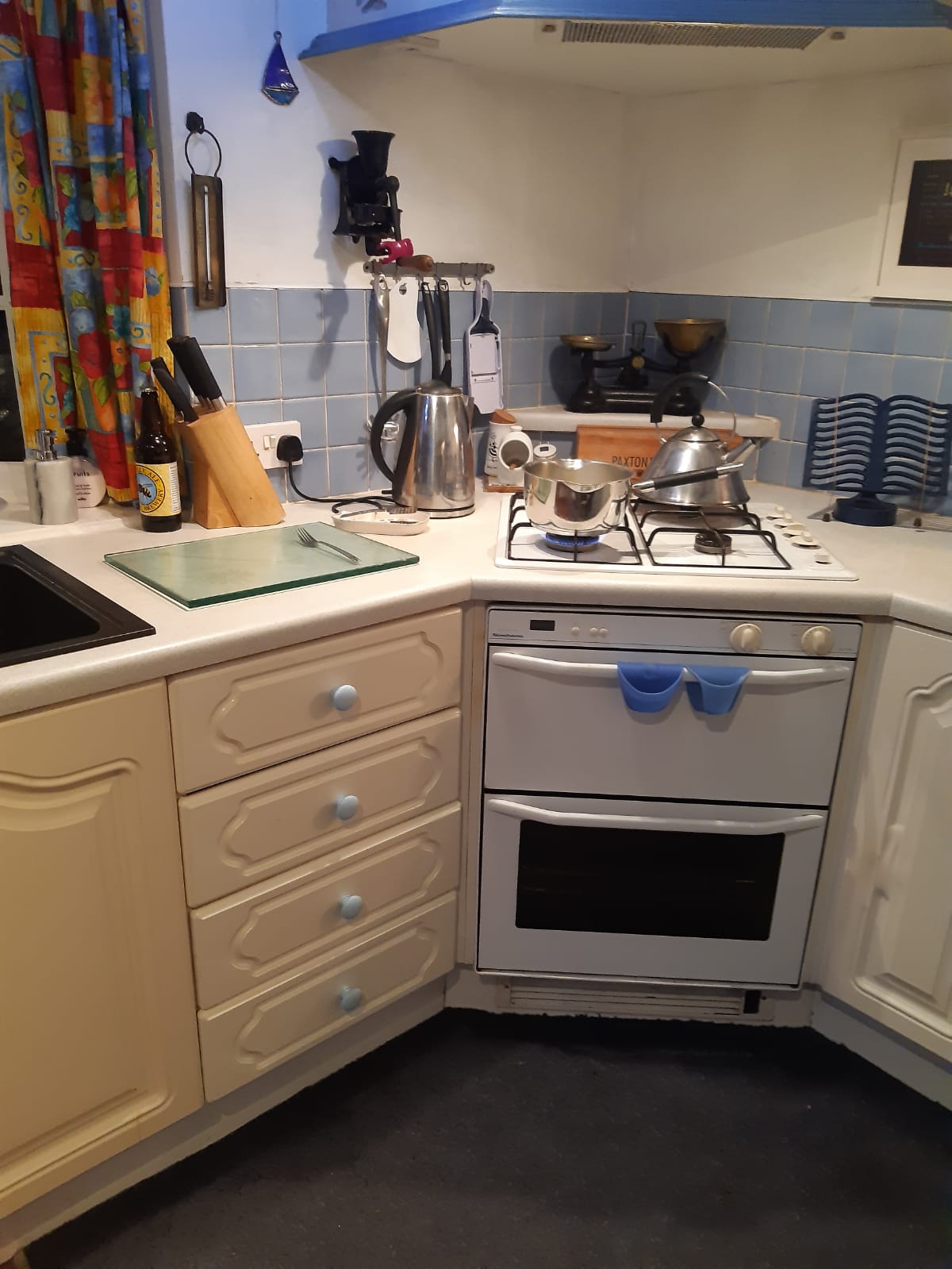 AFTER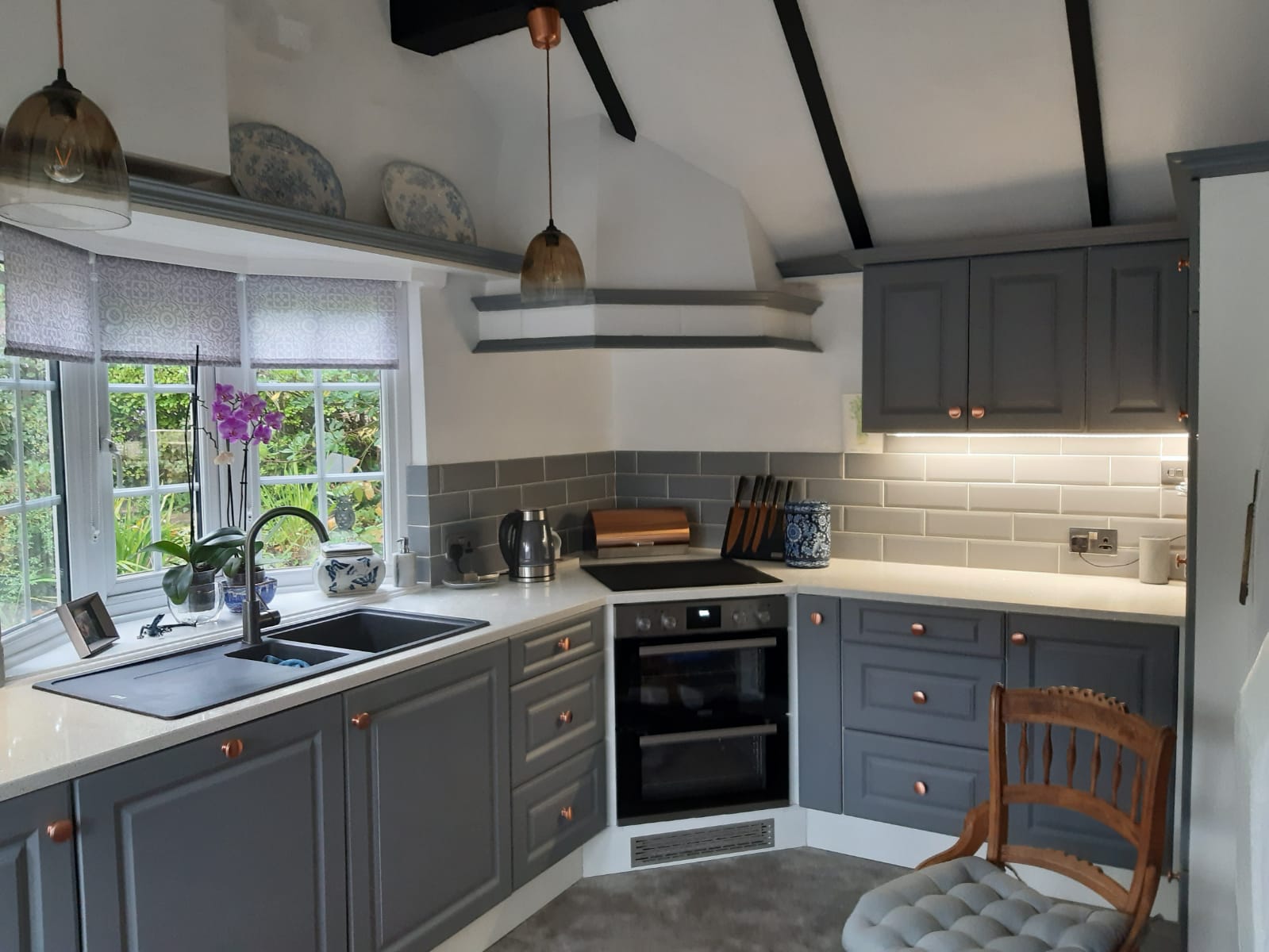 This is another partial makeover
before and after
If you want to upgrade your kitchen, bathroom, or wet room on a limited budget, and you want it done properly then please contact Steve on 07815453729 to discuss your needs.
Steve Flewitt t/a www.1stbathrooms.com

Luxury Bathrooms & Kitchens,
Nottingham UKSOCIAL MEDIASERVICES