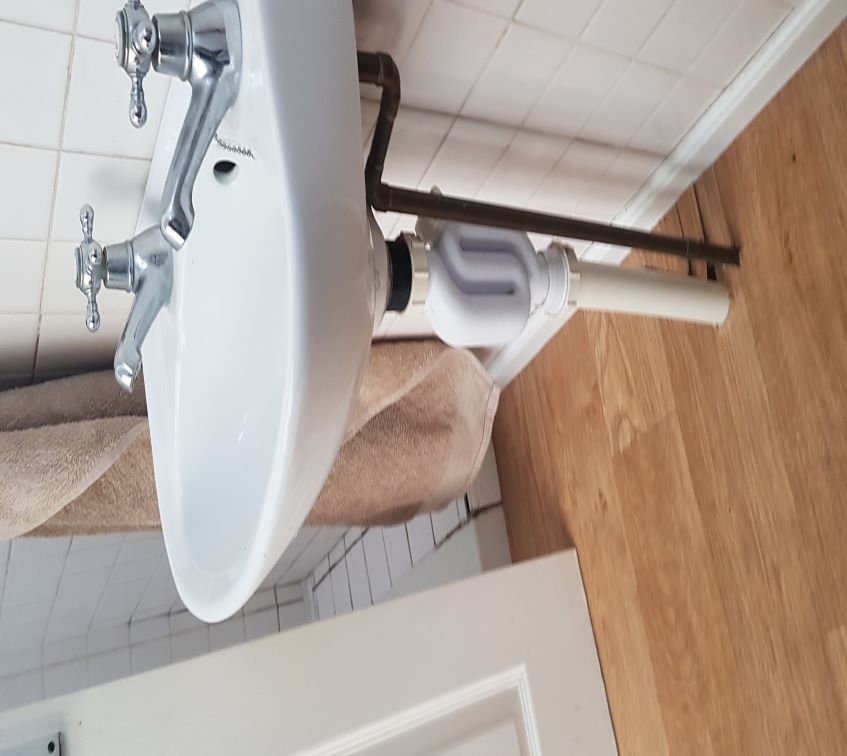 Tired and in need of updating
The original shower room had a tired old electric shower set in to the resess and shower curtin. The out-dated tiling need some tlc.
A leaking WC, and a basin that looked old with hard to twist taps and unsightly pipe work all on show.
Overall the room was cold and damp, without heating and needed a little warmth adding.
Free Consultation
After my initial consolation with my client and much discussion about what my client was looking to achieve form the makeover, I put forward my ideas and proposals to update the shower room.
I was asked to complete a partial makeover of an existing shower room, I love a challenge, something I can get my head around and make a difference.
I always think It's amazing how changing things like taps, shower, furniture, a radiator and flooring can be so effective. Occasionally if it's possible to be able to leave any existing tiling in situ to minimise costs too.
Old Shower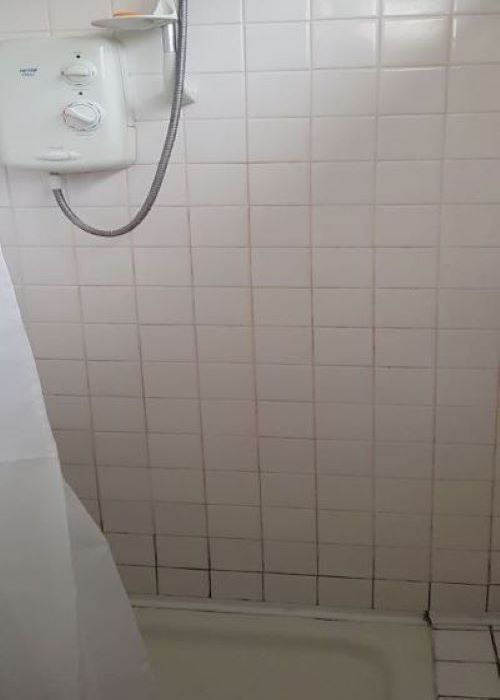 My Ideas and proposal to update and give the shower room a makeover
To Replace the Shower tray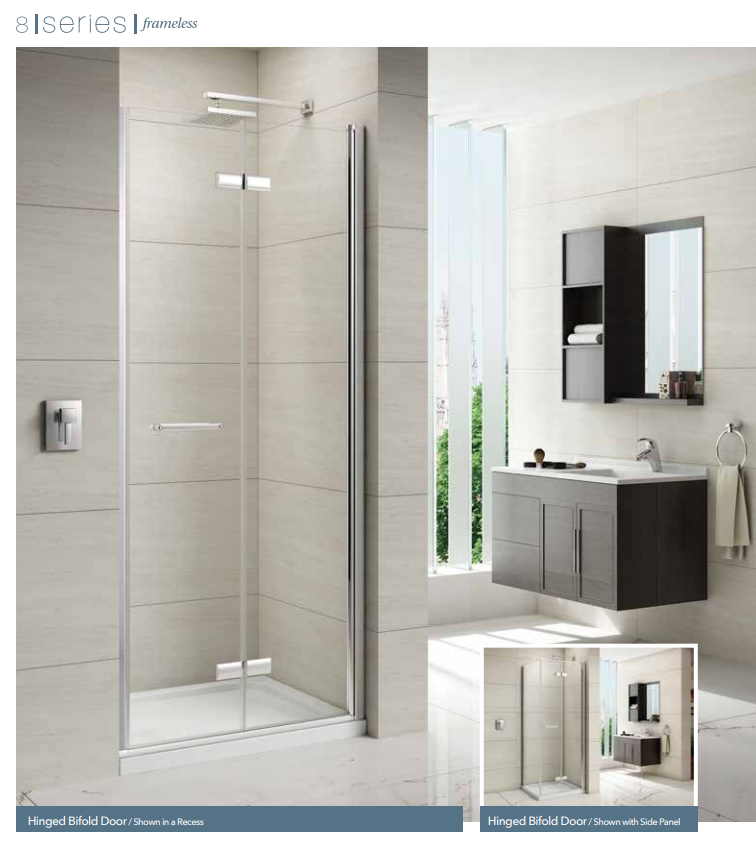 To Replace the shower tray from the existing old style and well used with old-style fittings, to a new modern white low-level tray, changing the look instantly to fresh, shiny new.
By adding the new silver look frameless bi-fold door makes it light and airy giving the impression of more space, it instantly updates to a modern, easy to use and to get in to shower. The added bonus making it easy to look after.
To Replace the Electric Shower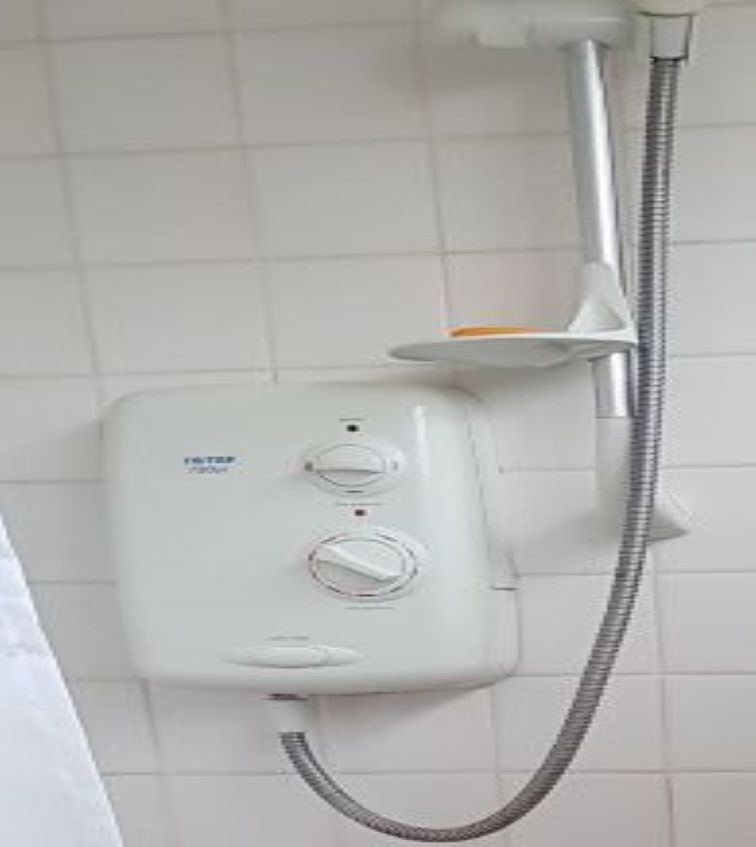 I removed the old outdated electric shower and replaced it with with a new hi-tec thermostatic diverter shower with sleek up to date controls, there easy to use and with safety issues in mind make perfect sense.
This also gave the shower an instant new trendy feel. The elegant controls are neat and slim down the surface space taken all adding to the overhaul look of new fresh and trendy.
Replacing the basin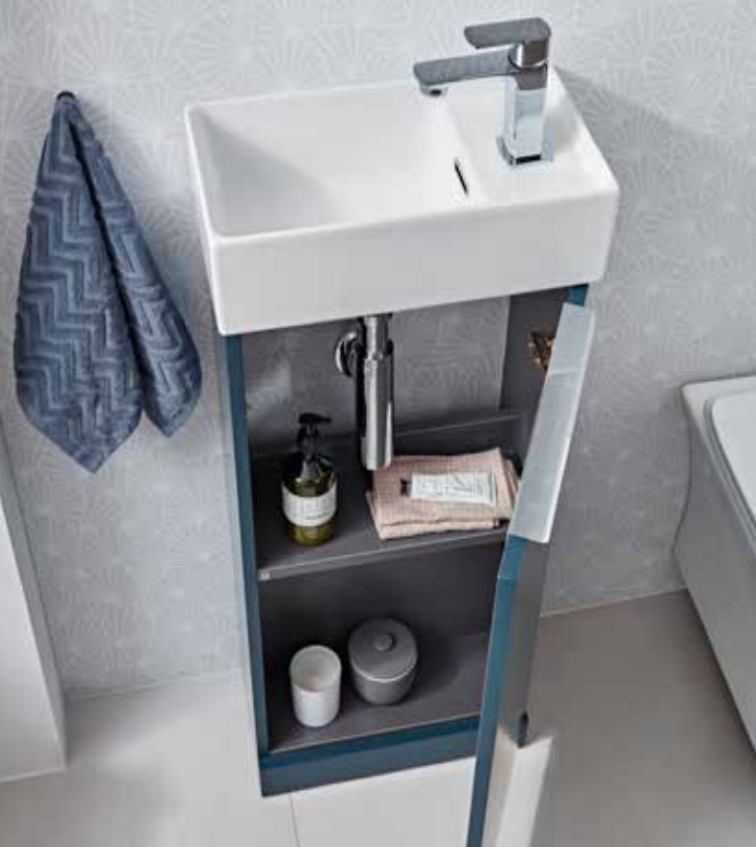 Replacing the old outdated basin with the updated modern space-saving wall mounted cloakroom basin, incorporating cupboards for storing and instantly hiding the pipework, almost effortless gives the bathroom a trendy smart updated look.
Replacing the WC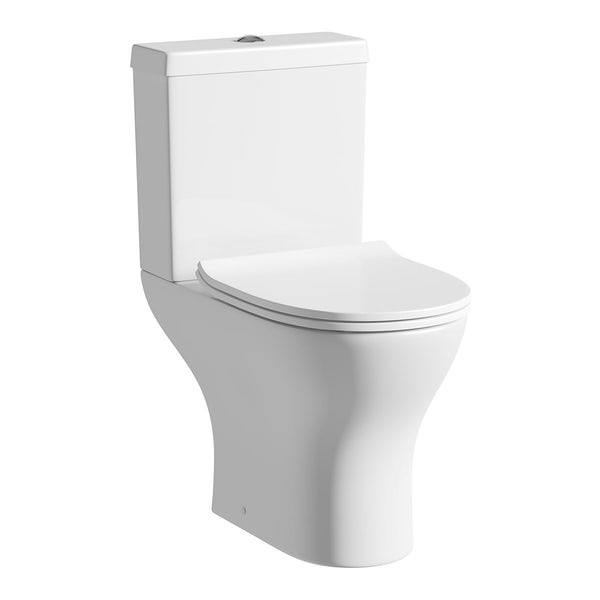 The tired and leaking WC that really did need to be changed, would be replaced with a fresh-looking streamline and stylish modern version with comfort height efficient close coupled WC.
To Supply and install under floor heating in the shower room.
Expona Control Flooring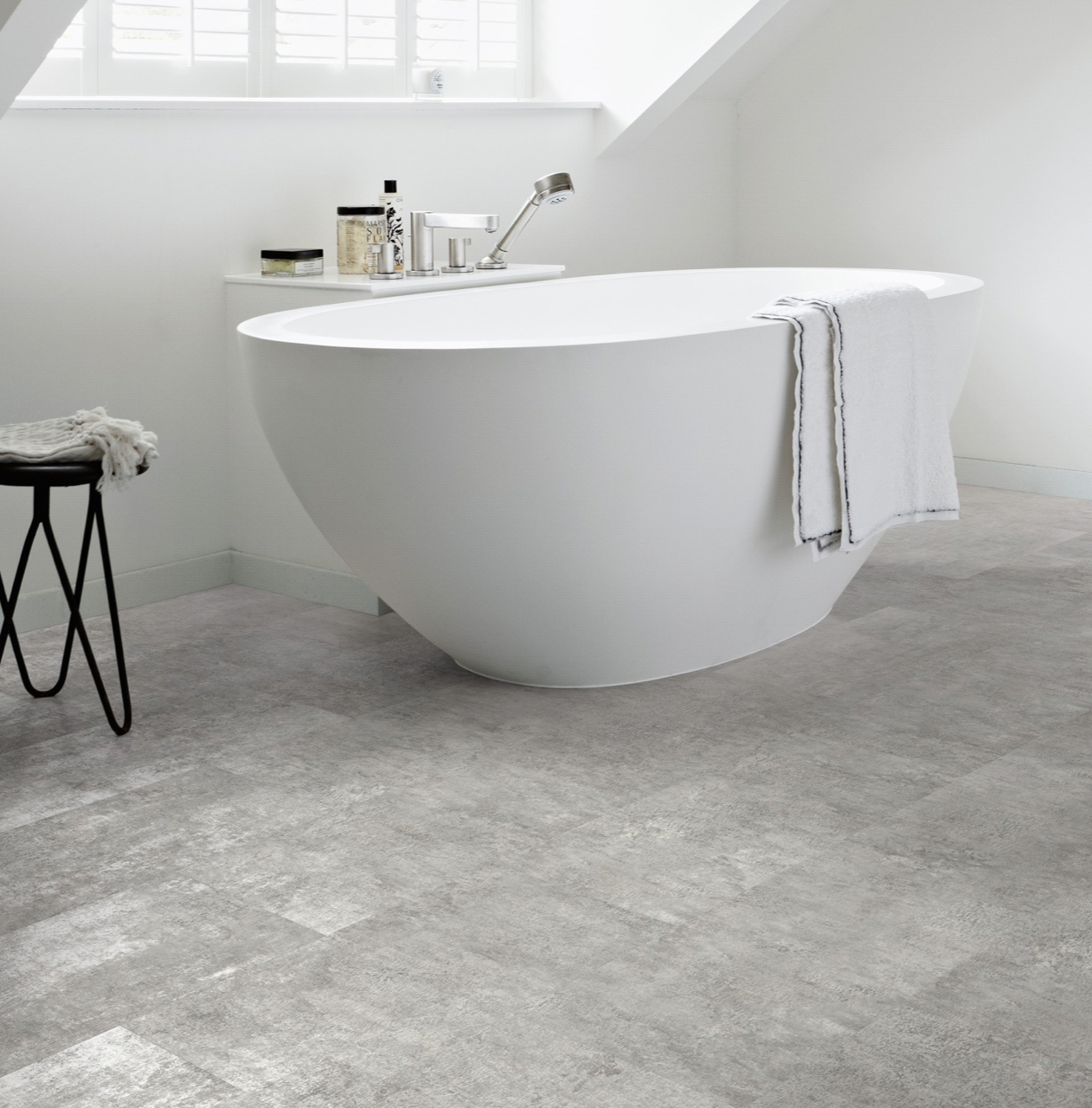 This room now looks to be completely different with its new fresh look.
Just by adding a new fresh shower tray and the addition of the new uptrend silver look frameless bifold door instantly updates, it adds much need light giving a feel of light and airy with more space and the added bonus of it's much easier to use and keep clean.
The Wc is now clean looking, a comfy hight, it's using less water, giving you a smart new look and easy to look after.
This new on the wall sink with cupboards for storage and stylish new taps with easy temperature control. Such a difference!
What was once a damp and uninviting shower room is now warm and safe, Tthe new modern no-slip flooring, cosy warm with added underfloor heating, this room has become dry and comfortable.
I Replace the floor with an anti-slip surface from the Expona Control Range:
Sustainable
72-hour water-resistance
Wet slip resistant
Stain-resistant
Designed for wet areas
Modern and elegant
Wood effect
Compatible with water underfloor heating systems
Best of all looks amazing!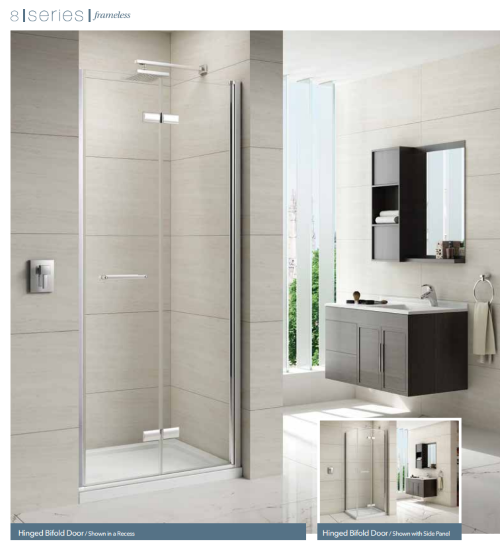 Bifolding door
Most of all this makeover new shower room with its clean lines, is bang on trend is fresh, practical to use and in turn, becomes much easier to use and maintain.
Mrs T was really pleased with the refurbished shower room. The new taps and shower fitted in the bathroom really work much better than the old ones, at a higher pressure and at a controlled and constant temperature. 'Amazing'
If you are looking to upgrade your kitchen, bathroom, wet room or kitchen on a limited budget, and properly then please contact Steve on 07815453729 to discuss your needs. Steve Flewitt t/a www.1stbathrooms.com