Welcome, with the sales in full swing we might be looking to do to a little update in our homes for the new season to cheer us up a little.
Certainly, there are lots of bargains out there in the sales if you look for them. We can update and recycle old items and give pieces of furniture a lick of paint too.
With our mood charts and new colours at the ready. Our credit cards might be maxed so where do we start?
Though as a kitchen designer and used to working with medium to larger budgets I thought I'd put together some ideas if cash is tight for you to give you food for thought and help get you started.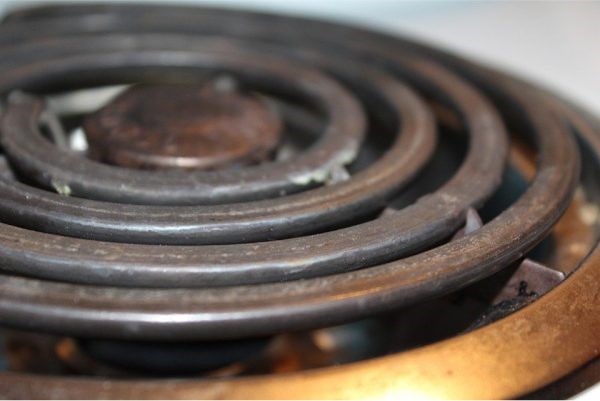 Much Needed Makeover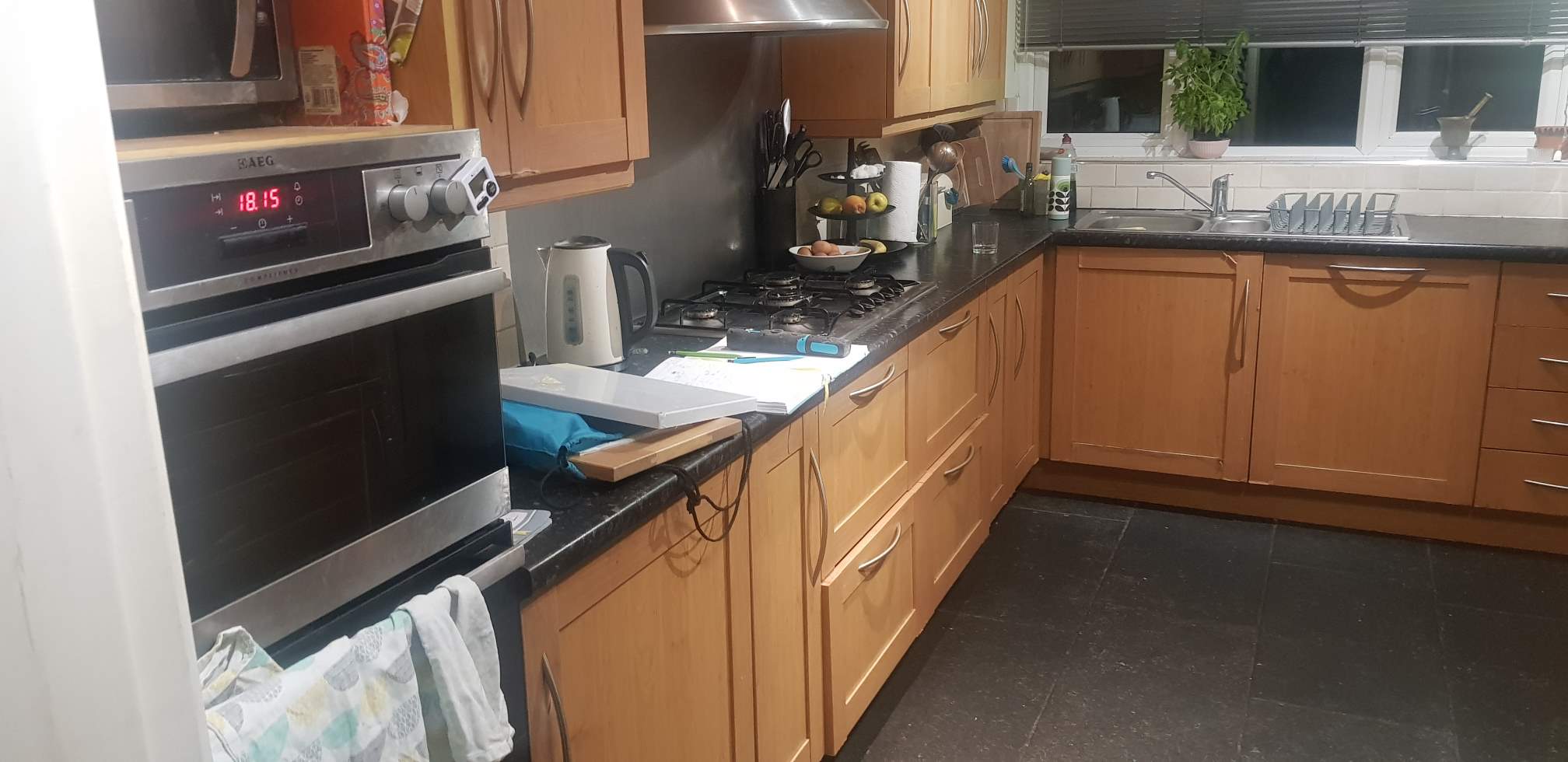 Your kitchen is in need of a tweek, freshen up or a makeover, first of all, the thing to do is work out how much of a makeover you are needing and what's your budget??
Would a facelift give you the desired feeling and look and make a difference or is it a completely new kitchen?
Having a small than usual budget for one of my recent kitchen projects, I decided to share with you how I set about looking at what was needed to be for the kitchen makeover to be accomplished.
I knew a super fresh look was needed and the kitchen wooden doors looked old fashioned and grubby well past it and the oven was aged and not working efficiently, the hob was an older type electric hob and you really have to think about energy and what you're getting so that also needed replacing.
Painting the cupboards seemed like the cheapest way to tackle this project and started my research on google. I found there were some lovely new paints on the market starting at £20.00 upward.
When I read the reviews, they were amazing. The finishes on the doors were good and result when completed very neat and professional-looking if the customer's photos were anything to go by.
There are lots of tutorials on the web to help you through these types of projects. Or you can invest in a Diy / handy person to do you a professional painting job and worth the money too if you're not a Diy person, still cutting the cost of new doors.
Even better if your budget will stretch to a professional kitchen designer and kitchen expert, they will work with you to your individual requirements and help you achieve your goals.
I set about this project thinking I can do it for the budget assigned as a kitchen designer I prefer a more professional finish, to be honest, so I searched for cupboard door replacements. This is something I have done before in a earlier project and has proved to be extremely successful. By chance landed on a local DIY store who were having a sale it was exciting!!.
I spotted some nice white gloss slab cabinet doors in the sale and would you believe they had the sizes left in stock that I needed for this project.
I was quite happy to put this project together, in fact I found it more of a challenge!
A new electric oven and hob were also needed and again set about looking for something in the sale.
I found a new trendy all the mod cons oven in the sale too and I paid full price for the induction hob. I think the hob was a good investment and these type of projects are about balancing the quality with the price. This was a great saving money project. Overall save quite a few thousand on the kitchen for now. The clever part I thought was the quality of the appliances would mean when the kitchen is replaced they will be in excelant condition to reycyle back.
This project was finished all in the budget allocated and good money was saved, new cabinet doors fitted a new hob and new oven.
The kitchen is looking fresh and updated with not so much effort and happy to say I'm feeling quite smug.
Here's some simple up-dates that with a bit of planning will give you a quick fix and a new look.
Changing several features in a kitchen that might give you a wow factor or a completely fresh new look.
For instance, investing in a new splashback will add colour or style, they can be cheaper if you go for off the peg splashback or if you want a bespoke try a photo splashback, like the one here from Premier Range.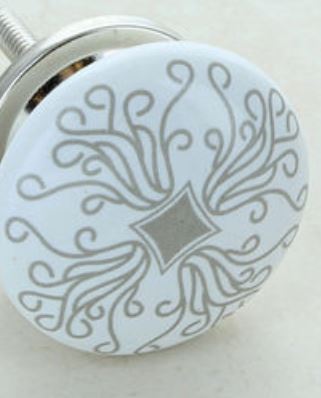 Painting old tiles
Plants and more plants, you don't need to be outside to feel natures uplifting touches.
Gifts Tomorrow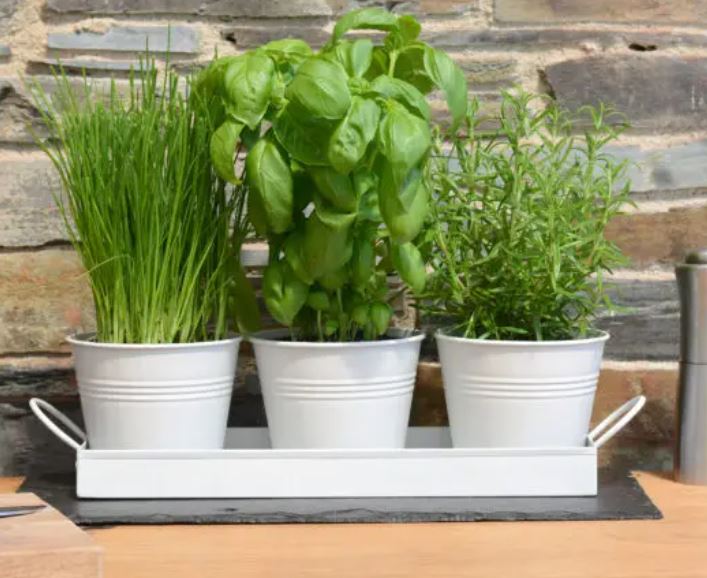 A feature wall with carefully chosen paper or paint to add warmth and character and do it your self to save. Take a colour form the paper and use it to accentuate your colours.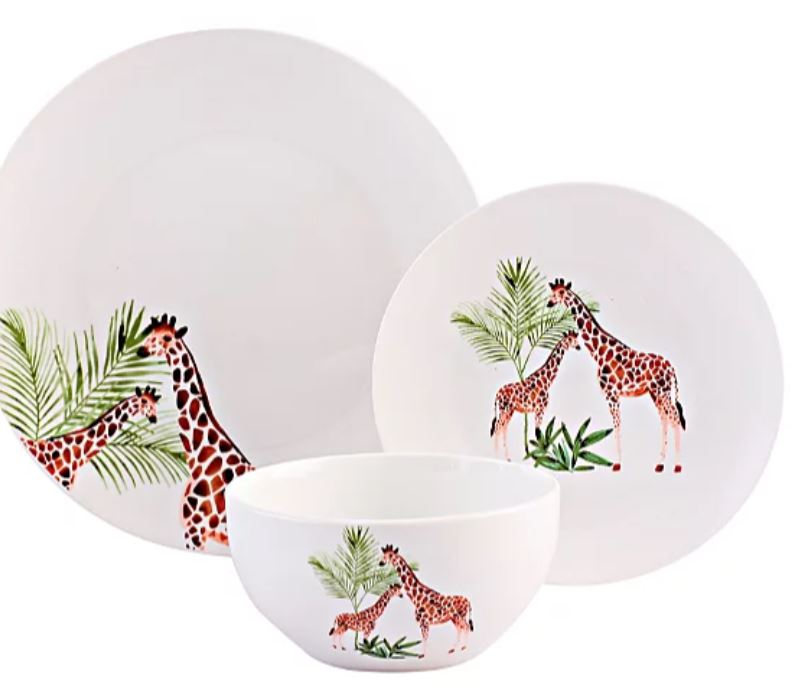 New crockery can give you a big booster on the table front
Asda
Do up a bit of old furniture you might have in the garage and add one of the accent colours, bring it on.
Ideal Home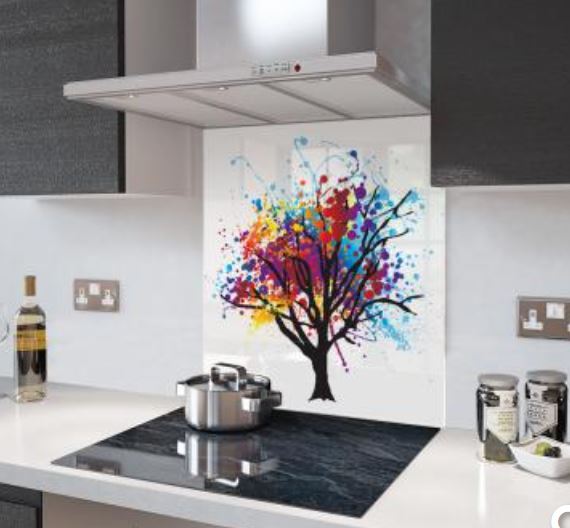 Changing the handles on cupboards, it works.
These lovely gold and ceramic knobs would give a warm individual and unique feel. From Not On The High Street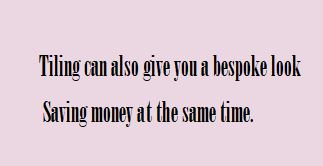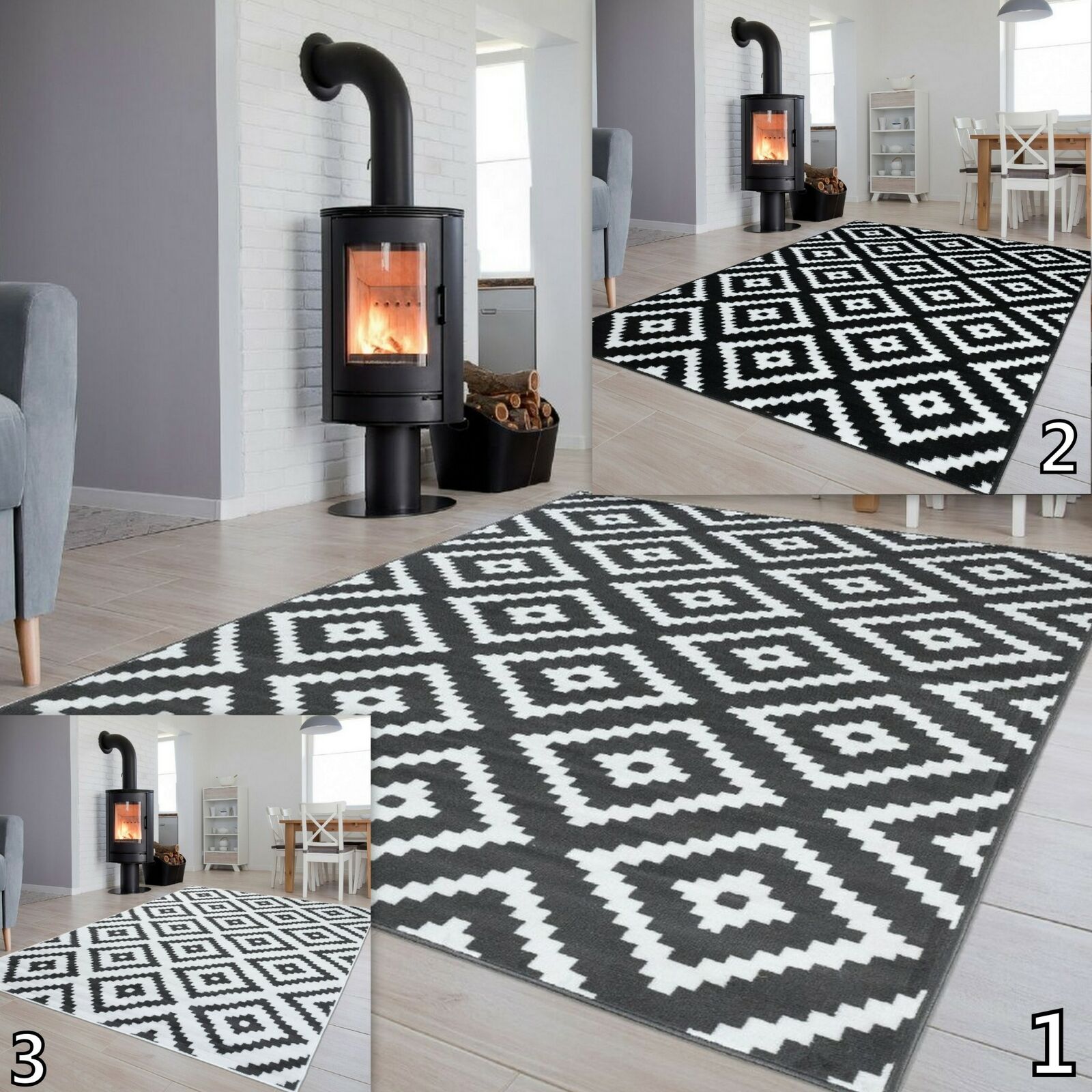 A rug will give you a splash of colour and cheer up a dull space. eBay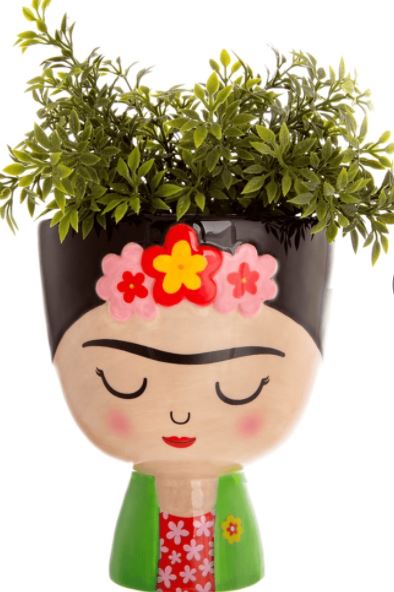 Cheer it up with a plant head at
Flamingo Gifts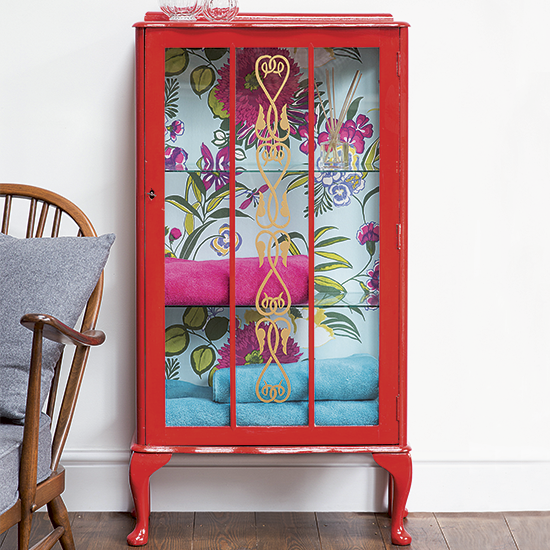 Open shelving with a few chosen items on display or a nice green plant will give a lift and feel homely.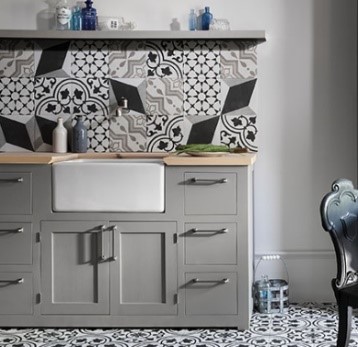 New kettle and toaster like this will definitely put some sparkle on to your kitchen worktops from The Range.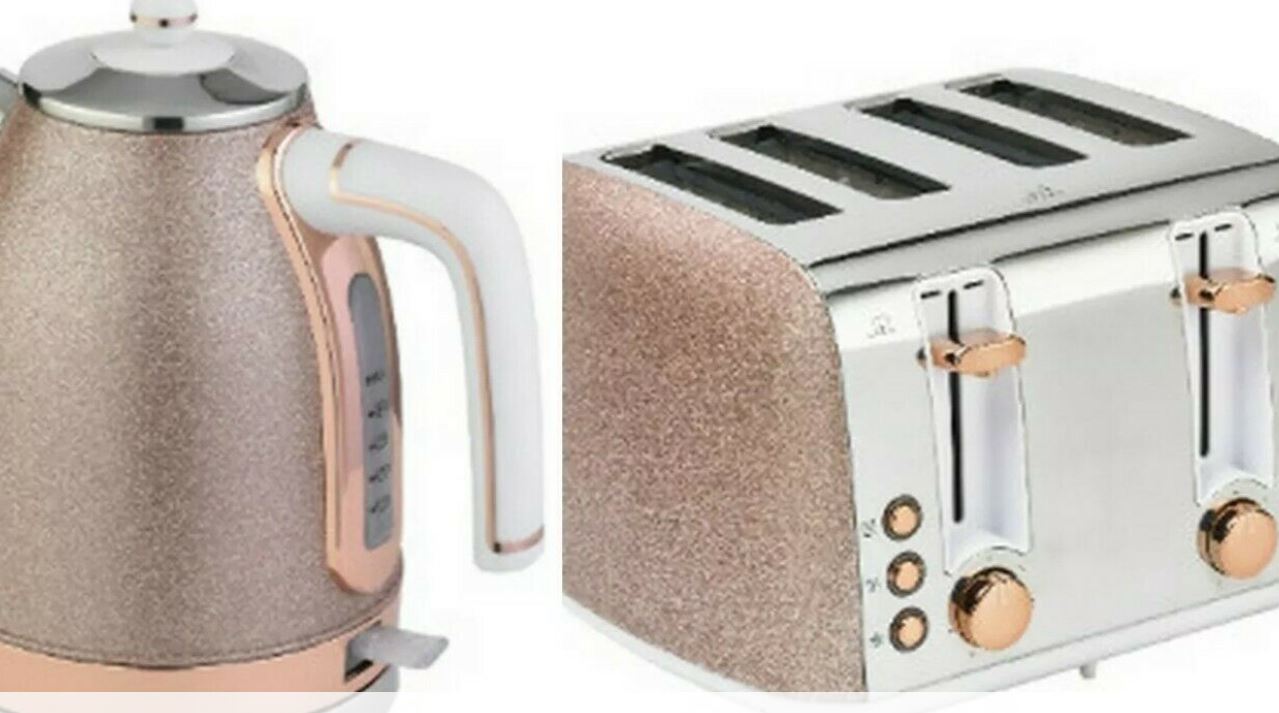 Storage is always an issue and the more we can find the more we use. Baskets are cheap and look good you can use in existing spaces and hide knives n forks or bits you don't need on show. Be creative.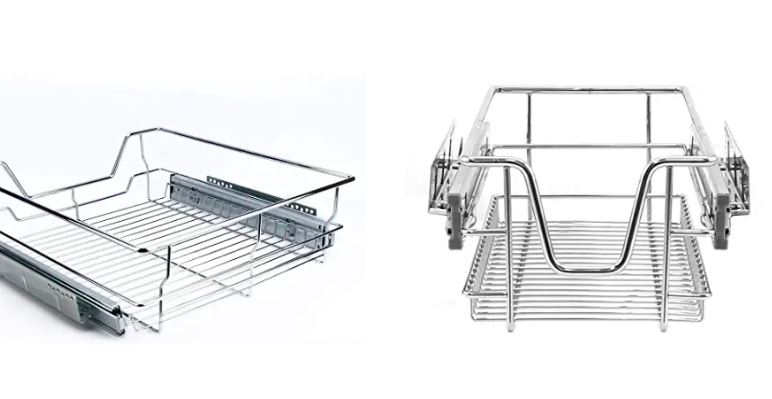 Box it up, plastic storage boxes in the cupboard save space keeps things fresh.
If you have a kitchen dinner what about some new cushions. This will cheer up the table too. Pinch a colour from them to paint the dining chairs along with a new tablecloth or funky placemats.
Dunelm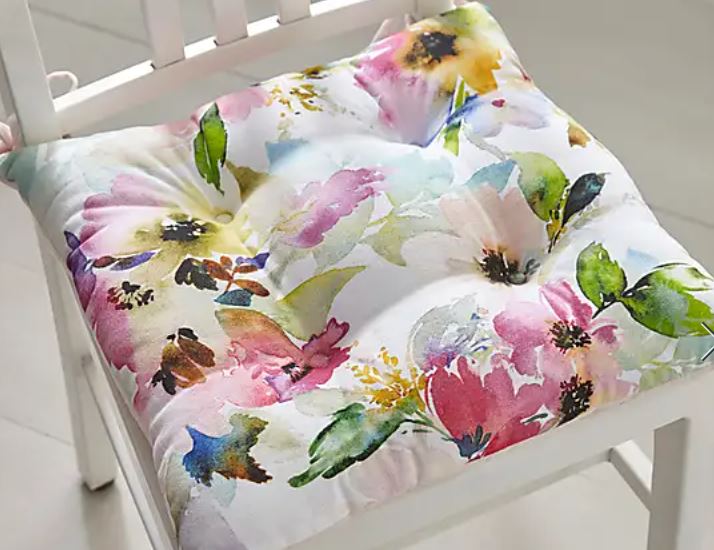 If you want to upgrade your kitchen, bathroom, or wet room on a limited budget, and you want it done properly then please contact Steve on 07815453729 to discuss your needs.
Steve Flewitt t/a www.1stbathrooms.com