Grey bathrooms, wetrooms an kitchens
Grey is finding its way into our homes and becoming increasingly popular in bathrooms, kitchens & wet rooms, it's an easy colour to live with and people love it.
Farrow & Ball says that grey continues to be one of the most popular shades. They say the reason for its popularity is that grey creates a relaxed Scandinavian style of decoration, a soft backdrop for furnishings, art and accessories, I agree.
In the bathroom furniture shades are limited because most doors are finished with wrapped foils, these are easy to maintain and tend to be more tolerant of moisture than other materials.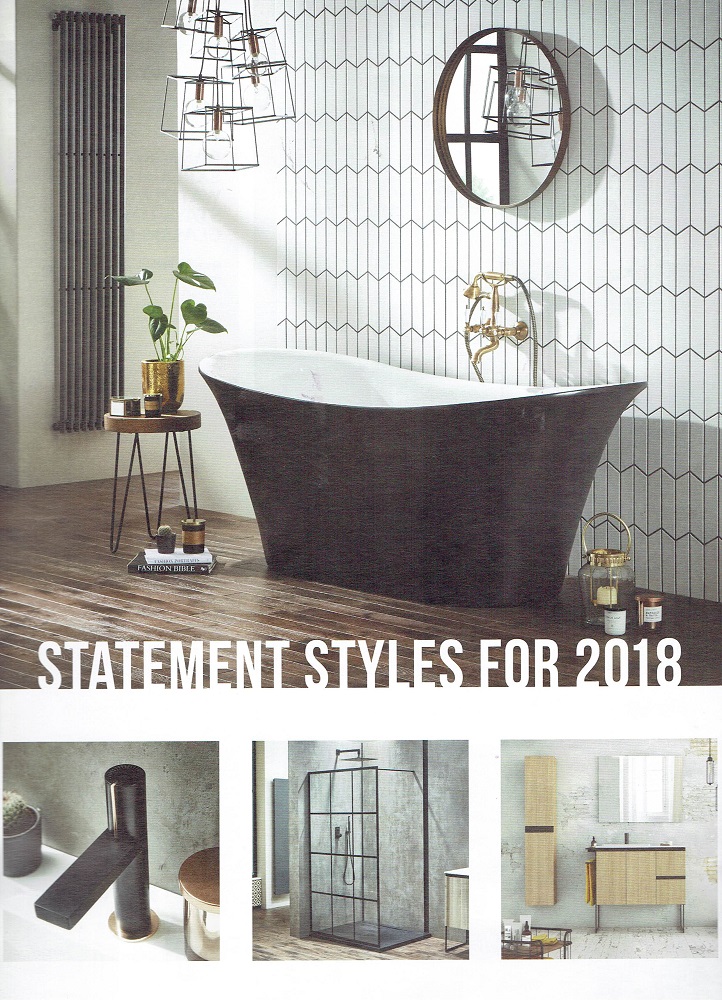 Grey can look great with anything
For bathrooms mixing colours of carcass and door is a great way to make furniture that's looks great, makes a statement that in 2018 is bang on trend. Often I will use a combination of colours and finishes when for carcass and doors. Utopia say that grey is the perfect combination colour, 'paired with vibrant tones or metallic gold, grey will carry and accentuate everything in between. In short 'grey can look great with anything'.
Gloss is generally accepted as the traditional finish for bathroom furniture but we offer mat and satin to complement a diverse range of facia styles.
Most prefer simple their furniture in the bathroom to be simple, easy to clean and low maintenance. Doors and drawers with flat fronts and soft curved edges work well. Shaker has always in demand and grey works equally well in mat of gloss finishes.
By thinking of grey, it's easy to choose complimentary wall and floor tiles or shower wall in plain colours or textured finishes. Taps and showers have been traditionally Chrome, we now see the return of Gold, plus new colours like Black and metallic finishes entering the bathroom. Shower enclosures in silvers and blacks, shower trays in slate greys are also available, we offer non slip and shower trays too.
Current bathroom trends appear as:
Bespoke colours and finishes are on trend for higher – end bathrooms designs
Minimalist design, clear shapes, cool and subtle shades with few visual highlights can make a room feel individual
Unique features and furniture meet a growing demand for distinctive style and personality
White gloss and other reflective surface is an easy way to make a small bathroom appear bigger, mat surfaces in subtle greys work hard to help create the illusion of space as well.
For bespoke quality bathrooms and kitchens contact 1st Bathrooms & Kitchens