Kitchen Tap Trends
Kitchen Taps New Trends
The kitchen tap is becoming a desirable piece of kit. The growth of the living kitchen (combined kitchen / dining / living area) has helped increase the taps importance, as with everything on show demand has risen for designs that combine aesthetics and functionality.
The Kitchen tap is evolving
From colours to features, high technology is a key driving force behind the evolution of the kitchen tap. Touch technology, boiling water taps, safety, even TV programs like Master Chef are all influencing people's choice. Colours are also evolving and the humble tap no longer has to be chrome or stainless steel. Colours like Mat Black, Copper, Graphite, and Rose Gold all already featuring in some manufacturer's product ranges.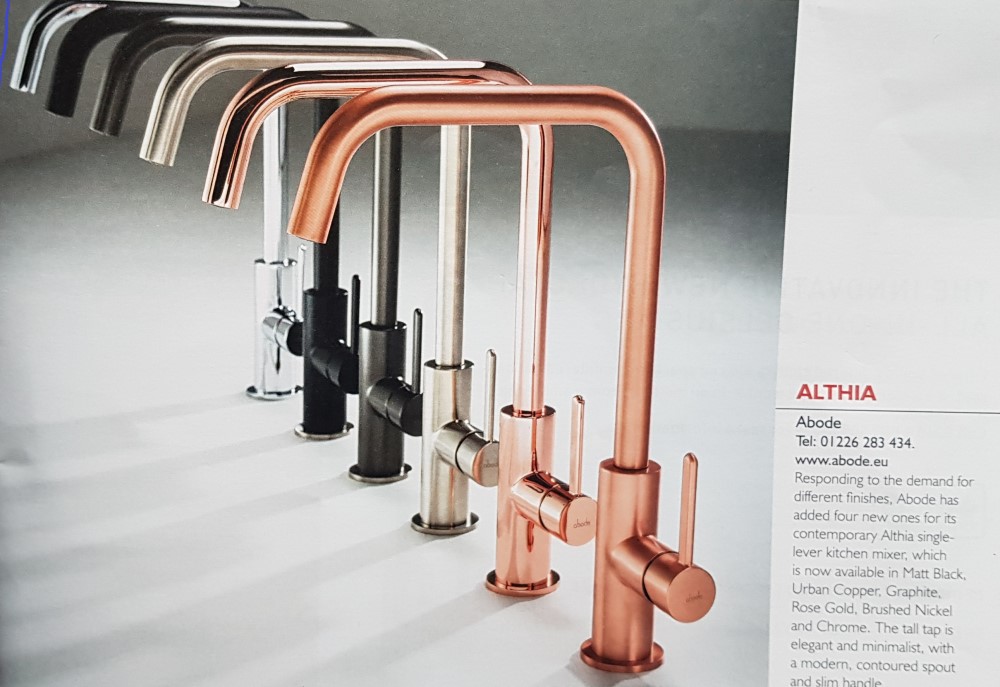 So what does the consumer want?
Consumers spend a lot of time researching products, they are generally looking for quality products from reputable companies and brands, with good guarantees, in addition to their need to interact with the product, the touchy feely thing that we are all aware of.
Added functionality and features such as filtered water taps, or steaming hot or zip taps water taps are in high demand.
New metallic finishes are also in demand as people seem to want products that suit today's lifestyle, as well as make a lifestyle statement.
At 1st Bathrooms & Kitchens we offer taps from Clearwater, Caple, Pegler, KWC, Gessi, Newform, Kohler, Grohe & Abode, to name a few. We try to help our clients select the tap that suits their needs, it's not always that simple.