Wet rooms – Creating an almost impossible solution
I was asked to view and resolve a difficult problem that no one else had been able to resolve. My client had already contracted this project to others who had walked away from it after agreeing to install different solution.
I agreed to view, establishing the major design issues that had to be resolved: These included:
Level access for wheelchair access
A solid floor, block and beam construction, 1st floor location
An internal SVP
Planning issues:
Level access means NO steps and carefully designed ramps, constructed in accordance with planning doc M, the planning guideline for disabled projects.
What I found was a long thin room approx. 1.5m wide and approx. 4m long. At the end of the room there was an existing small shower located on a raised floor suspended above a stairwell.
The design solution looks like this and works very well.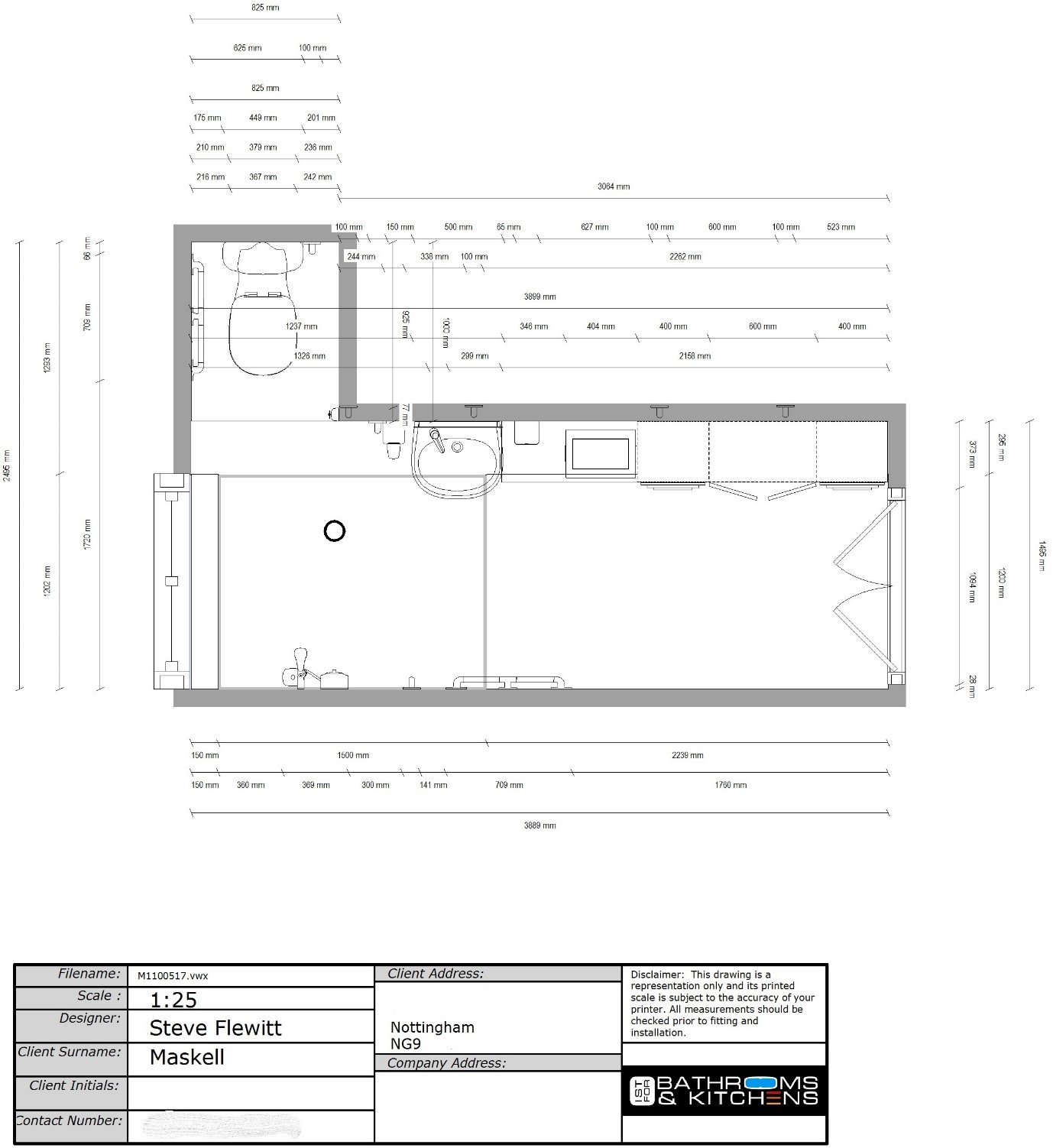 I removed the shower and relocated the WC into the recess above the stairs.
Removed the bath and replaced this with a full width ramp that provided access for the new raised wet floor. The wet floor is Doc. M compliant, measures 1200×1500, has a conventional gravity drain and creates enough space to manoeuvre the wheelchair inside the bathroom.
The existing doorway had to be removed and widened to provide for wheelchair access.
The flooring throughout is no slip porcelain tiles.
The complete design works exceedingly well.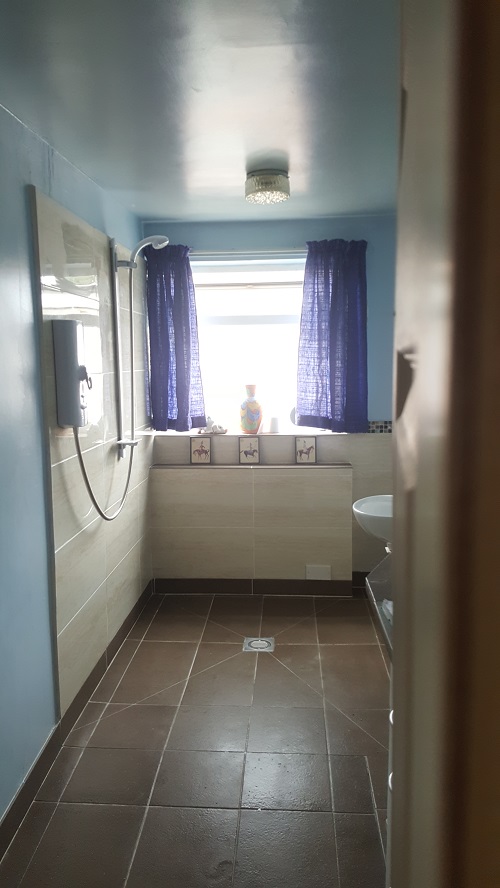 This is what my client says:
The work was completed to a very high standard and to my complete satisfaction. I would recommend him to any future client and thank him for his excellent service and consideration on what was a very difficult and challenging installation.
I have a happy client who is now able to bath at home. Happy to maintain some dignity in what is a very difficult situation. I am delighted that this wet room meets my client's needs.